RBI proposes Board of Management for urban co-operative banks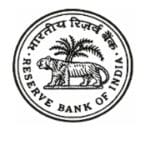 The Reserve Bank of India (RBI) has proposed setting up of Board of Management (BoM) in all Urban Co-operative Banks (UCBs) having deposits of over Rs 100 crore within one year to strengthen governance and promote professional management in these banks.
BoM will be in addition to the Board of Directors (BoD). The BoD will continue to be apex policy setting body and constitute various committees of board including BoM to assist it to carry out its functions.
Key Facts
Functions: BoM will look after all administrative functions of UCBs as spelt out in respective Co-operatives Act. It will be responsible for credit, risk and liquidity management of UCBs. It will consider loan proposals, recommend action for recovery of bad loans, implement sound internal controls and oversee compliances, among others.
Composition: BoM will be constituted by BoD. BoM will have  minimum of 3 members in UCBs having deposit size up to Rs 100 crore and 5 members in UCBs having deposit size above Rs 100 crore. The maximum number of members in BoM will not exceed 12. Not more than 50% of BoM members should be from BoD. Under all circumstances, BoM should have atleast two members outside from BoD.
Criteria: 50% of the members of BoM will consists of persons having special knowledge or practical experience in respect of one or more of the following matters such as accountancy, agriculture and rural economy, banking, co-operation, economics, finance, law, small scale industry, information technology and other matter the special knowledge useful to UCB.
Implementation: Existing UCBs having deposit size exceeding Rs 100 crore will set up BoM within period of 1 year and banks less than it may constitute BoM within 2 years.
Background
The expert committee on licensing new urban co-operative banks (2010) constitued under chairmanship of YH Malegam had recommended that BoM should be constituted in every UCB, in addition to BoDs. This was reiterated by  high powered committee on UCBs headed by R. Gandhi constituted in January 2015 by RBI. Under the present legal framework, BoD of UCB performs both executive and supervisory roles and has responsibility to oversee functioning of UCB as cooperative society and as a bank.
Month: Current Affairs - June, 2018
Topics: Banking • Board of Management • Governance • National • RBI • Urban Co-operative Banks
Advertisement