RBI to pay Rs. 50,000 crore dividend to Government for FY18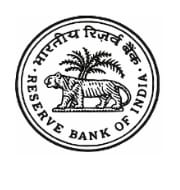 The Reserve Bank of India (RBI) has transferred surplus (dividend) of Rs. 50,000 crore to Government for year ended in June 2018, over 63% more than Rs 30,659 crore which it transferred in 2017.
Significance of Surplus
RBI surplus forms sizeable chunk of revenue which government earns under head of 'non-tax', which is mainly dividends distributed by state owned firms. With increase in RBI surplus by close to Rs 20,000 crore, Centre's prospect of meeting fiscal deficit target (pegged at 3.3% of gross domestic product this financial year) has improved based on fiscal consolidation and budget assumptions. The transfer also gives Central Government more elbow room to infuse capital into public sector banks owned by it.
Earlier surplus transfers
Earlier in 2017, RBI had slashed surplus in the wake of demonetisation as its expenditure shot up largely because of sharp rise in provisions and cost of printing currency notes. For year 2015-16, RBI board had approved transfer of surplus amounting to Rs 65,876 crore to government. In 2014-15, it had paid Rs 65,896 crore to Government, which came as boon to Government in covering fiscal deficit target. The surplus transferred to government was Rs 52,679 crore in 2013-14.
Provisions of surplus transfer
Technically, transfer of profits of RBI is provided in Section 47 of RBI Act, 1934. It states that after making provisions for bad and doubtful debts, contribution to staff and superannuation fund, depreciation in assets and for all matters for which provisions are made by or under Act or that are usually provided by bankers, balance of profits is to be paid to Central Government. The RBI's profits essentially represent difference of income over expenditure.
RBI's main source of income is interest earned on bond holdings through open market operations (OMOs) or purchase and sale of government securities. Incidentally, YH Malegam committee had suggested in 2014 that RBI can transfer its entire surplus to government, without allocating anything to its various reserve funds for three years because it had adequate reserve funds.
Following recommendations of Malegam committee, RBI had stopped transfers to internal reserves since its accounting year 2013-14 which is now a part of expenditure. Moreover, Economic Surveys of FY16 and FY17 also had pressed for bigger transfer of excess capital from RBI to Central government. It also had warned that surplus transfer exercise should not undermine RBI's independence.
Month: Current Affairs - August, 2018
Topics: Banking • Business • Dividend • Economy • Malegam Committee • RBI
Latest E-Books