RBI allows multilateral FIs to invest in masala bonds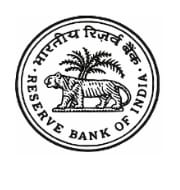 The Reserve Bank of India (RBI) has permitted multilateral and regional financial institutions (FIs) to invest in 'masala bonds', rupee denominated bonds issued by Indian entities.
This decision will allow multilateral agencies like Asian Development Bank (ADB) and BRICS led New Development Bank (NDB) to invest in these bonds. It also provides more choices of investors to Indian entities issuing rupee-denominated bonds abroad.
What are Masala bonds?
The Masala bonds refer to rupee-denominated bonds through which Indian entities can raise money from foreign markets in rupee, and not in foreign currency. Basically, they are debt instruments that are typically used by corporates to raise money from investors. The issuance of rupee denominated bonds, Indian entity is protected against the risk of currency fluctuation, typically associated with borrowing in foreign currency. Masala bonds also help in internationalization of the rupee and in expansion of the Indian bond markets. These bonds are usually traded on the London Stock Exchange (LSE) and not in India. 
Note
The first Masala bond was issued by the International Finance Corporation (IFC), the investment arm of the World Bank dubbed as Uridashi Masala Bonds in November 2014. The Housing Development Finance Corporation (HDFC) was the first Indian company to issue rupee-denominated bonds "masala bonds" on London Stock Exchange (LSE) in July 2016. International Financial Corporation was first time issued green masala bonds in August 2015 to raise private sector investments that address climate change in India. Canada's British Columbia province was the first foreign government to issue of masala bonds.
Month: Current Affairs - February, 2017
Topics: Banking • Masala bonds • National. Business • RBI
Latest E-Books