RBI keeps key rates unchanged but changes statutory liquidity ratio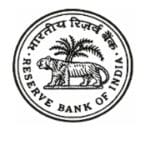 The Reserve Bank of India (RBI) has announced sixth Bi-Monthly Monetary Policy Statement.
In its bi-monthly monetary policy statement, RBI has not changed its main lending rate i.e.Repo Rate and cash reserve ratio (CRR). But changed statutory liquidity ratio (SLR) of scheduled commercial banks.
On the basis of an assessment of the current and evolving macroeconomic situation, RBI has been decided to:
Repo rate- kept the policy repo rate under the liquidity adjustment facility (LAF) unchanged at 7.75 per cent.
Cash reserve ratio (CRR) – kept the cash reserve ratio (CRR) of scheduled banks unchanged at 4.0 per cent of net demand and time liabilities (NDTL).
Statutory liquidity ratio (SLR) – reduced the SLR of scheduled commercial banks by 50 basis points from 22.0 per cent to 21.5 per cent of their NDTL.
Reverse repo rate under the LAF – remains unchanged at 6.75 per cent.
Marginal standing facility (MSF) rate- remains unchanged at 8.75 per cent.
Bank Rate – remains unchanged at 8.75 per cent.
Earlier on 15 January 2015, RBI had changed repo rate by 25 basis points from 8.0 percent to 7.75 percent.
Statutory Liquidity Ratio: SLR refers to the proportion of its total NDTL that the bank has to maintain in form of liquid assets. These liquid assets can either be cash or gold or unencumbered government securities. This directly affects the proportion of funds that the bank can lend.
Month: Current Affairs - February, 2015
Topics: Current Affairs 2016 • Reserve Bank of India (RBI) • Sixth Bi-Monthly Monetary Policy Statement • Statutory liquidity ratio
Latest E-Books