RBI imposes penalty on 5 foreign banks for violating FEMA rules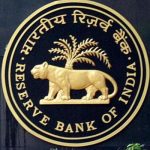 The Reserve Bank of India (RBI) has slapped a fine on five foreign banks, namely, Deutsche Bank, Standard Chartered Bank, Bank of America, Bank of Tokyo Mitsubishi and The Royal Bank of Scotland for violating reporting requirements of the Foreign Exchange Management Act, 1999 (FEMA). Germany's Deutsche Bank has been imposed a fine of Rs 20,000 while the rest of the banks have been fined Rs 10,000 each. The central bank has imposed fines by exercising its powers under the provisions of Section 11(3) of FEMA 1999.
FEMA was passed in 1999. It makes offenses related to foreign exchange as a civil offense. It allows only the authorized people to deal with foreign security or foreign exchange.
Topics: Bank of America • Banks • British brands • Companies • Deutsche Bank • Finance • Foreign Exchange Management Act • Foreign trade of India • Primary dealers • Reserve Bank of India • Standard Chartered • The Bank of Tokyo
Latest E-Books