RBI extends deadline for exchanging pre-2005 currency notes till December 2015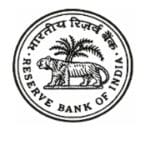 The Reserve Bank of India (RBI) has extended the date to exchange pre-2005 bank notes till December 31, 2015 for third time.
Earlier in December 2014, RBI had set the last date for public to exchange these notes as June 30, 2015.
RBI has urged people to deposit the old design notes in the bank accounts or exchange them at a bank branch. The apex bank also has stated that the notes can be exchanged for their full value and all such notes continue to remain legal tender.
Reasons for withdrawing pre-2005 notes from circulation:
Security – pre-2005 notes have fewer security features as compared to 2005 and post-2005 currency notes. Thus, lesser will be the chances of its counterfeiting newer currency notes. It will also remove fake currency notes in circulation which were being pumped in Indian economy were copies of pre-2005 notes.
Flushing out black money – The spillover effect of the RBI's decision will be to flush out black money. Money has value only as long as it is a medium of exchange and store of value. It loses its value when it ceases to be a medium of exchange.
A disincentive for cash hoarders – With the RBI's announcement, currency hoarders will be left with no option but to liquidate their unaccounted holdings by spending or exchanging them. Thus, this is a well thought out exercise by the RBI to capture the "money flows'' into the system and also help flush out counterfeit notes.
International standard practice – It is an international standard practice to remove old series notes.
Month: Current Affairs - June, 2015
Topics: Banking • black money • Current Affairs 2016 • National • RBI
Latest E-Books