Raja Ravi Varma's painting on Tilottama fetches over Rs.5 crore at New York auction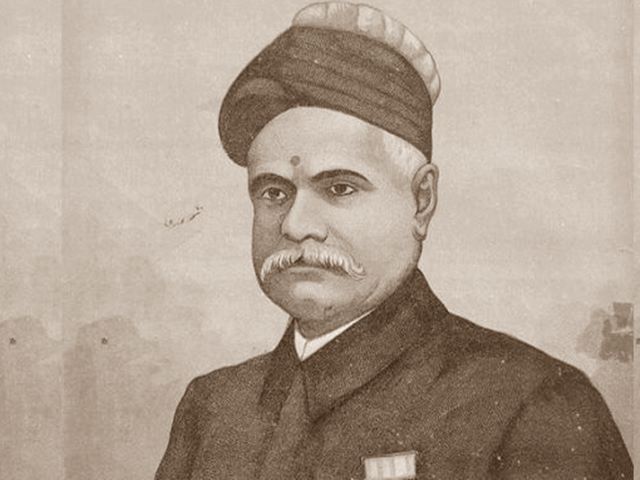 Renowned Indian painter Raja Ravi Varma's untitled painting of Tilottama was sold for $795,000 (around Rs 5 crore) at Sotheby's Modern and Contemporary South Asian art auction in New York. The winning bid was made by anonymous private collector.
Key Facts
The 20 x 13 and quarter inch oil on canvas masterpiece was created by Ravi Varma. Tilottama, as name suggests is painting of celestial nymph (apsara) from Indian mythology depicted partially undressed in red saree, flying to heavens. In the painting, her one hand is raised and other holding together her floating saree.
Varma's painting portrays apsara's descent from the skies to earth is said to be inspired from Venus who was embodiment of female beauty. The artist strove to impart the extreme desirability that led to demon brothers' downfall.
According to Hindu mythology, Tilottama was created at Brahma's request to destroy two demon brothers Sunda and Upasunda, who could not be killed by anyone except themselves. Legend has it that two brothers were so captivated by beauty of apsara, that they fought over her and ended up killing each other.
Raja Ravi Varma (April 1848- October 1906)
Raja Ravi Varma is considered one of the greatest painter in history of Indian art of 20th century for number of aesthetic and broader social reasons. He hailed from princely state of Tranvancore and was patronised by royal family for long time.
His art works are held to be among best examples of fusion of European techniques with purely Indian sensibility. His paintings employed latest European academic art techniques of day and continuing tradition and aesthetics of Indian art.
He was well-known for using mythological characters and bringing them alive through his pairings. He painted beautiful scenes from Nala and Damayanti, Mahabharata, Ramayana etc. He was awarded Kaiser i Hind Gold Medal by then British Government. His famous works include Shakuntala, Jatayu struck by Ravana.
He and had made his paintings available to masses in form of lithographs. The dissemination of his artworks helped the common man to appreciate art, a hobby generally reserved for upper class during his period. His lithographs further helped to spread word about artist's works, making him a household name in the country.
Despite fame and recognition, only 64 works of Raja Ravi Varma have been auctioned in over three decades. In March 2017, Sotheby's reportedly sold Ravi Varma's (Untitled) Damayanti for $1.2 million. Further, auction house Pundole's also had sold his masterpiece Radha in Moonlight for Rs. 23 crore.
Month: Current Affairs - March, 2018
Category: Art & Culture Current Affairs
Topics: Art and Culture • Auction • Paintnigs • Raja Ravi Varma • Tilottama
Latest E-Books