President's rule imposed in Maharashtra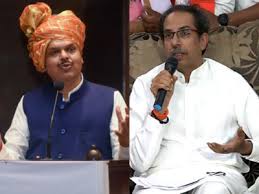 Due to a stalemate over government formation after assembly polls in the state of Maharashtra, President's rule was imposed. The rule was imposed according to Article 356(1)
President's rule has been imposed in the state for the third time in its history since its formation in 1960.
Article 356(1)
If the President receives a report from the governor of the state and is satisfied that a situation has arisen where the State Government cannot preside its duties according to the provisions of the constitution, he may by Proclamation
Assume to himself the functions of the State Government
May vest certain powers on the Governor or other body or authority other than the State Legislature
Declare that the powers of the State Legislature is exercisable under the authority of the Parliament
Previous President's Rules
The first President rule was declared in the state in 1980. This is was because the then PM Smt Indira Gandhi dismissed the PDF (Progressive Democratic Front) headed by Sharad Pawar.
The second President's rule was imposed in 2014 when Prithvi Raj Chavan resigned as Chief Minister losing support from an ally NCP.
Though there has been President's rule due to political reasons in the state, this is the first time, President rule is imposed due to inability of the political parties to form a government.
Month: Current Affairs - November, 2019
Topics: Assembly Elections • Emergency • Maharashtra • president rule • State Legislatures
Latest E-Books