President gives assent to re-promulgation of Land Ordinance for 3rd time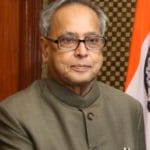 President Pranab Mukherjee has given his assent to re-promulgation of land ordinance for third time as per provisions of Article 123 of Indian Constitution.
Earlier, Union Cabinet meeting chaired by Prime Minister Narendra Modi had approved re-promulgation of the ordinance, which was to expire on 3 June 2015.
Currently, The Right to Fair Compensation and Transparency in Land Acquisition, Rehabilitation and Resettlement (Amendment) Bill, 2015 is with the Joint Committee of Parliament chaired by BJP MP S.S. Ahluwalia for detailed discussion on the provisions of the legislation.
Earlier, Lok Sabha had passed the bill, however in Rajya Sabha it was not able to pass were as government is in minority and opposition parties including Congress and Left as well as some NDA allies had opposed it.
Article 123 of Constitution
It gives legislative power to President. He can issue ordinances when Parliament is in recess i.e. not in session if there is urgent need to have a law on some urgent public matter.
The promulgated ordinance has similar effect to an act of parliament.
However, every ordinance must be laid and approved by both houses of the parliament within 6 weeks from the reassembling.
If not placed and approved by both houses of the parliament after reassembling it becomes invalid or lapses.
Month: Current Affairs - June, 2015
Topics: Article 123 • Bills and Amendments • Current Affairs 2016 • Ordinance • Pranab Mukherjee
Latest E-Books