Preliminary Report of Standing Committee on Finance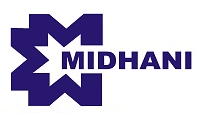 The Preliminary Report of the Standing Committee on Finance was tabled in the Parliament. The report titled Status of Unaccounted Income/Wealth Both Inside and Outside the Country A Critical Analysis makes the following observations:
The committee s report was based on the findings of the three studies conducted by National Institute of Public Finance and Policy (NIPFP), National Council of Applied Economic Research (NCAER) and National Institute of Financial Management (NIFM) and the evidence presented by Finance Ministry, Central Board of Direct Taxes (CBDT).
NIPFP estimates the illicit financial outflows to be in the range of 0.2 per cent to 7.4 per cent of the GDP during 1997-2009, NIFM estimates the total illicit outflow at the present value (including opportunity cost) from India in 1990-2008 at $216.48 billion whereas NCAER estimated the total wealth accumulated outside India between $384 billion and $490 billion during 1980-2010.
The committee noted a huge variation in the estimation of unaccounted income and wealth ranging from 7 per cent to 120 per cent of the reported GDP.
The committee has asked for the finalisation of Direct Taxes code at the earliest and to reintroduce it in Parliament with an aim to simplify and rationalise the direct tax laws in the country.
The sectors where unaccounted income were highest includes real estate, mining, pharmaceuticals, pan masala, gutkka and tobacco industry, bullion and commodity markets, film industry, educational institutes and professionals. The sectors namely securities market and manufacturing also showed a high incidence of unaccounted income.
Standing Committee on Finance
The system of Department Related Standing Committees (DRSCs) was introduced in 1993 to ensure specialized and Ministry/Department specific scrutiny and oversight of the Executive by the Legislature, the Parliament of India.
The standing committee on finance examines matters related to Ministries of
Finance Departments of (a) Economic Affairs, (b) Financial Services (c) Expenditure, (d) Revenue, and (e) Disinvestment.
Corporate Affairs
Statistics and Programme Implementation.
The committee consists of 31 members; 21 members from Lok Sabha, nominated by the Speaker, Lok Sabha and 10 from Rajya Sabha nominated by the Chairman, Rajya Sabha.
The Chairman of the Committee is appointed by the Speaker from amongst the members of the Committee from Lok Sabha and the term of the members of the committee does not exceed one year.
Topics: CBDT • Central Board of Direct Taxes • Chairman • Direct Taxes code • GDP • Lok Sabha • National Council of Applied Economic Research • National Institute of Financial Management • National Institute of Public Finance and Policy • NCAER • NIFM • NIPFP • Parliament • Rajya Sabha • Speaker • Standing Committee on Finance • unaccounted income
Latest E-Books