PM's Personal Twitter Account Hacked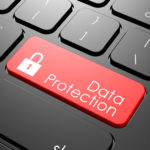 Prime Minister Narendra Modi's personal website's Twitter account was hacked, and tweets posted asking for people to donate cryptocurrency. Earlier, the official accounts of former US President Barack Obama, Microsoft co-founder Bill Gates, Amazon CEO Jeff Bezos, Tesla CEO Elon Musk, and media tycoon Mike Bloomberg, along with brands such as Apple and Uber, were amongst the ones affected by the hack.
What is the motive behind such attacks?
Seeks commercial and financial gain by getting details of banks and financial institutions
To attack critical assets of a nation.
To penetrate into both corporate and military data servers to obtain plans and intelligence.
To hack sites to virally communicate a message for some specific campaign related to politics and society.
Espionage
Fun, Ideology, and Grudge
Data security Laws in India
At present India does not have a separate law for data protection in India.
Information Technology (Reasonable Security Practices and Sensitive Personal Data or Information) Rules, 2011 provides a measure of legal protection of personal information.
Breach of data privacy is punishable under Section 72-A.
After concerns were raised about the impact on privacy of individuals with the emergence of several national programmes such as Unique Identification number, NATGRID, DNA profiling, Reproductive Rights of Women, AP Shah Committee was set up to identify privacy issues and prepare a document to facilitate the proposed Privacy Act
Privacy (Protection Bill), 2013: Focuses on the protection of personal and sensitive personal data of persons. The Provisions of the Bill relate to collection, storage, processing, transfer, security, confidentiality, and disclosure of sensitive personal data
Draft Data (Privacy and Protection) Bill, 2017: key features include:
Mandates the consent of an individual for collection and processing of personal data.
Introduces two categories of data intermediaries: data collector and processor
Mandates that data intermediaries shall collect, store or access personal data in a lawful and transparent manner
In case of a data breach, data intermediaries to inform individuals in a fixed time frame.
Mandates the creation of an end user-facing position of data protection officer for grievance redressal
Provides for provision for appeal to the Data Privacy and Protection Authority (DPPA).
Supreme Court in its verdict in Justice K.S. Puttaswamy (Retd) vs. Union of India case held that Right to Privacy is a fundamental right under Article 21
Concerns of data security
Increasing use of mobile technology and internet by people.
Proliferation of Internet of Things (IoT) and lack of proper security infrastructure in some devices.
Internet technology makes it relatively easy to misdirect attribution to other parties.
Lack of awareness and security specialists.
Increased use of cyberspace by terrorists.
Thus, it is important to strike a right balance between digital economy and privacy. Strict data privacy laws are the need of the hour to allow citizens enjoy the right to privacy. These laws should cover all the aspects- data collection, processing and sharing practices. But, at the same time, privacy should not be used to undermine government transparency.
Month: Current Affairs - September, 2020
Category: India Nation & States Current Affairs
Topics: Data protection • Data theft • Information privacy • Internet of things • Internet privacy • Right to Privacy
Latest E-Books