Petro: Venezuela launches new virtual currency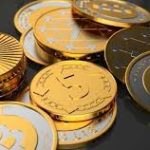 Venezuela has launched its own cryptocurrency called Petro to circumvent US-led financial sanctions. It will be backed by the country's vast natural resource reserves.
In this regard, Venezuelan President Nicolas Maduro has approved the creation of BlockchainBase observatory to oversee development and rollout of new cryptocurrency.
Key Facts
The Petro aims to help Venezuela to advance in issues of monetary sovereignty, to make financial transactions and overcome financial blockade. Its value will be pegged to country's vast reserves of oil and gas as well as its mineral wealth, including gold.
In recent time, OPEC member Venezuela which boasts world's largest proven reserves of crude oil is struggling against plunge in oil prices which began in 2014. With new official cryptocurrency, Venezuela hopes to overcome economic blockade imposed by US which has caused the country's national currency Bolivar to lose around 57% of its value in the last four weeks.
Crypto Currencies
Crypto Currencies or Virtual Currencies are type of unregulated digital money that is neither issued by central bank/public authority, nor is necessarily attached to fiat currency, but is used and accepted among the members of specific virtual community. They are capable of being transferred, stored or traded electronically. Cryptocurrencies are founded as peer-to-peer (P2P) electronic payment system. They enable transfer of money between parties, without going through banking system. They can be transferred directly between peers and the transactions are confirmed in a public ledger, accessible to all the users. The process of maintaining this ledger and validating the transactions is known as mining and is carried out in a decentralised manner.
Month: Current Affairs - December, 2017
Topics: Banking • Business • Cryptocurrency • Economy • Petro • Venezuela
Advertisement