Parliament passes Sikh Gurdwaras (Amendment) Bill, 2016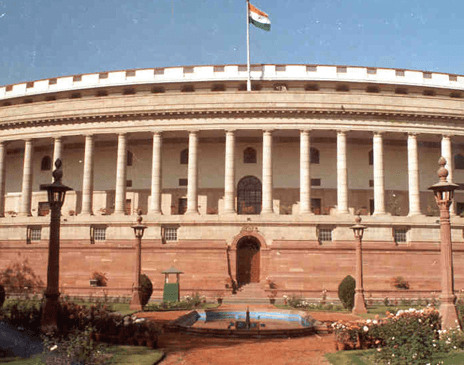 The Parliament has passed the Sikh Gurdwaras (Amendment) Bill, 2016 to remove given to Sahjdhari Sikhs to vote in the elections to members of the Board and the Committees.
The amendment bill first was passed in the Rajya Sabha in March 2016 and later in the Lok Sabha in April 2016.
Key facts
The amendment bill removes exception given to Sahjdhari Sikhs in 1944 to vote in the elections to members of the Board and the Committees constituted under the parent Act.
It will disentitle Sahjdhari Sikhs, who trim or shave their beard or hair, from casting their votes in elections to the Sikh Gurdwara Prabandhak Committee (SGPC).`
The proposed amendment was carried out by the Union Ministry of Home Affairs' (MHA) Notification dating October 2003 that had debarred Sahjdhari Sikhs voting rights.
The notification was issued in exercise of the powers conferred by the Parliament under section 72 of the Punjab Re-organisation Act, 1966.
The new amendment bill will come into force retrospectively from 8th October, 2003.
Background
The Bill was proposed after the MHA's notification was quashed by the High Court of Punjab and Haryana. Since 1949, Sehajdhari Sikhs are continuously exercising their voting rights in the Shiromani Gurdwara Parbandhak Committee (SGPC) elections.
Sikh Gurdwaras Act, 1925
Under the 1925 Act, every Sikh who is above 21 years of age and is registered as a voter is entitled to vote in the SGPC elections.
This Act had created an exception for Sehjdhari Sikhs who trim or shave their beard or hair, and allowed them to vote.
Month: Current Affairs - April, 2016
Topics: Bills and Amendments • Parliament
Latest E-Books