Parliament passes Prevention of Corruption (Amendment) Bill, 2018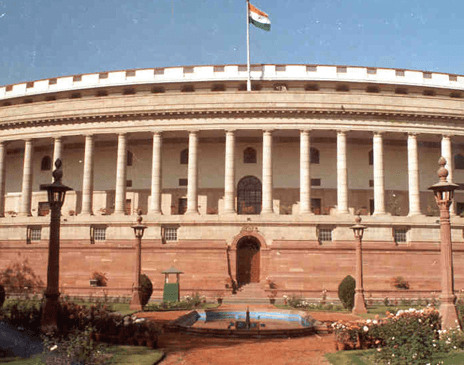 The Parliament has passed Prevention of Corruption (Amendment) Bill 2018 to enhance transparency and accountability of the government and make anti-graft provisions under the law stringent. The Bill amends various provisions of Prevention of Corruption Act (PCA), 1988
Key Features of Bill
Giving bribe made punishable offence: The Bill introduces offence of 'giving a bribe' as direct offence. Person who is compelled to give bribe who reports matter to law enforcement authorities within seven days will not be charged with this offence. It makes specific provisions related to giving a bribe to a public servant, and giving a bribe by a commercial organisation
Redefines Criminal misconduct: The bill redefines provisions related to criminal misconduct to only cover two types of offences viz. illicit enrichment (such as amassing of assets disproportionate to one's known income sources) and fraudulent misappropriation of property.
Prior approval for investigation: It makes mandatory for taking prior approval of relevant Government or competent authority to conduct any investigation into offence alleged to have been committed by a public servan. Such approval will be not necessary in cases that involve arrest of person on spot on charge of taking a bribe.
Trial Time limit: The bill set trail time period within two if it is handled by special judge. In case of delays, reasons for it must be recorded for every extension of six months obtained. However, total period for completion of trial may not exceed four years.
Penalties for offences: The Bill modifies definitions and penalties for offences related to taking bribe, being habitual offender and abetting offence. It also introduces powers and procedures for attachment and forfeiture of property of public servants accused of corruption.

Month: Current Affairs - July, 2018
Topics: Bills and Acts • CLAT • Corruption • National • Parliament • Prevention of Corruption (Amendment) Bill
Latest E-Books