Parliament passes Enforcement of Security Interest and Recovery of Debts Laws Amendment Bill, 2016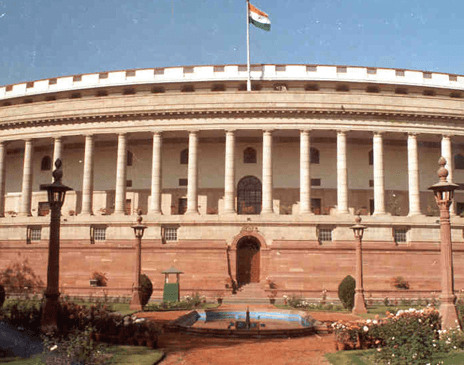 Parliament has passed Enforcement of Security Interest and Recovery of Debts Laws Amendment Bill, 2016. It was first passed in Lok Sabha and later in Rajya Sabha.
The Bill seeks to strengthen the debt recovery laws, improve financial health of the banks and lead to ease of doing business.
Key Features
The Bill seeks to amend four laws: (i) Securitisation and Reconstruction of Financial Assets and Enforcement of Security Interest (SARFAESI) Act, 2002 (ii) Recovery of Debts due to Banks and Financial Institutions Act (RDDBFI), 1993 (iii) Depositories Act, 1996 and (iv) Indian Stamp Act, 1899.
Amendments to SARFAESI Act: It allows District Magistrate (DM) to take possession over collateral within 30 days for securing the creditors.
It empowers DM to assist banks to take over the management of a company, in case the company is unable to repay loans.
It creates a central database to integrate records of property registered under various registration systems with central registry meant for maintaining records of transactions related to secured assets.
Unless collateral is registered with the central registry, secured creditors will not be able to take possession over it.
Empowers the RBI to carry out audit and inspection of Asset Reconstruction Companies (ARCs) and penalize them if they fail to comply with any directions issued by it.
Stamp duty will not be charged on transactions undertaken for transfer of financial assets (loans and collaterals) in favour of asset reconstruction companies.
Amendments to the RDDBFI Act: Increases the retirement age of Presiding Officers (PO) of Debt Recovery Tribunals (DRTs) to 65 years from 62 years.
Increases the retirement age of Chairpersons of Appellate Tribunals to 67 years from 65 years. Allows PO and Chairpersons eligible for reappointment to their positions.
Allows banks to file cases in tribunals having jurisdiction over the area of bank branch where the debt is pending.
Month: Current Affairs - August, 2016
Topics: Banking • Bills and Amendments • National • Parliament
Latest E-Books