Outcomes of OBOR Summit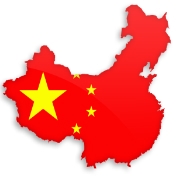 Belt and Road Forum (BRF) is a gathering of world leaders from across the globe, organized by China to showcase its plans to build a network of trade routes under the One Belt, One Road (OBOR) initiative. As of now, 68 countries and international organisations have signed belt and road agreements with China. China has stated that the Belt and Road initiative is an open and inclusive platform to explore and co-develop the China-led blueprint of reviving the Silk Road.
India, however, has boycotted the summit owing to sovereignty concerns related to the China-Pakistan Economic Corridor (CPEC). Unlike India, none of the other countries have sovereignty related issues with OBOR initiative.
Outcomes
The two-day Belt and Road Forum identified and agreed on 270 deliverable goals of Belt and Road Initiative.The Forum resulted in signing of a joint communique by 30 heads of state that promised to implement plans for cooperation in trade and infrastructure programs across Asia, Europe and Africa. However, the forum ended with only promises of joint action by participating countries and did not result in establishment of an institutional framework for implementing the planned construction program.
The Signatories to the joint communique also pledged their support for promoting a rules-based, open and multilateral trading system with the World Trade Organisation at its core.
China has assured the participating countries that it would not attempt to push a country's political ideologies and systems onto another country during the implementation of the Belt and Road Initiative.
China has taken the first step to institutionalise the Belt and Road Forum (BRF) by announcing that the next edition of the BRF would be held in Beijing in 2019 indicating that China will continue to control the Belt and Road Initiative.
Infrastructure Deals
Although India skipped the initiative, 6 of its neighbours namely Pakistan, Sri Lanka, Nepal, Bangladesh, Myanmar and Afghanistan attended the summit and signed 20 infrastructure deals with China at the Belt and Road Forum (BRF). They have also sought China's financial help for advancing infrastructure, power, banking and finance sectors.
OBOR
OBOR is an ambitious China's ambitious development strategy and framework that aims to boost its connectivity and trade that will that will connect Asia, Africa, the Middle East and Europe. It was proposed by Chinese President Xi Jinping in 2013. It comprises two components viz. the Silk Road Economic Belt and the 21st Century Maritime Silk Road. OBOR initiative is part of China's revived 21st century Silk Road diplomacy that seeks to push it to take a bigger role in global affairs as a major global power. It is basically investment and trade promotion scheme aiming to deepen economic connections between China and rest of the world.
Month: Current Affairs - May, 2017
Topics: India China • International • OBOR
Latest E-Books