Open Defecation Down by 47%: WHO Report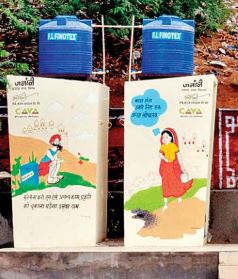 A WHO/UNICEF Joint Monitoring Programme (JMP) has made the following observations:
About 43 per cent of Indians have gained access to basic sanitation and the practice of open defecation decreased by 47% in the country between 2000 and 2017.
About one-third of the population of Nepal and Lao People's Democratic Republic and over half of the population of Cambodia and Ethiopia have stopped practising open defecation.
The conscious efforts taken by India through the Swachh Bharat Mission has yielded tangible results.
Swachh Bharat Mission
The Swachh Bharat Mission was launched by Prime Minister Narendra Modi in 2014 to achieve clean and open defecation free India by October 2, 2019. The mission involved generating demand for toilets leading to their construction and sustained use by all household members, promoting better hygiene behaviour amongst the population and improving cleanliness by initiating solid and liquid waste management projects.
Over the years there was a considerable increase in the allocation of funds to the Mission. The financial allocation increased from Rs.2850 crores in 2014-15 to Rs.6525 crores in 2015-16, to Rs.10,500 crores in 2016-17, to Rs. 14000 crores in 2017-18.
Over the last 3 years, about 48,264,304 toilets were constructed under the Swachh Bharat Mission. The number of Open Defecation Free Villages has reached to 2,38,966 and over 4,000 urban cities were been declared open defecation free under the Swachh Bharat Mission.
Global Gatekeeper Award
PM Modi has been awarded Global Gatekeeper Award for his exemplary leadership under the Mission.
Topics: Government of India • India • Kunwar Bai Yadav • Members of the Lok Sabha • Narendra Modi • Open defecation • Sanitation • Swachh Bharat mission
Latest E-Books