NPCI launches UPI 2.0 with overdraft facility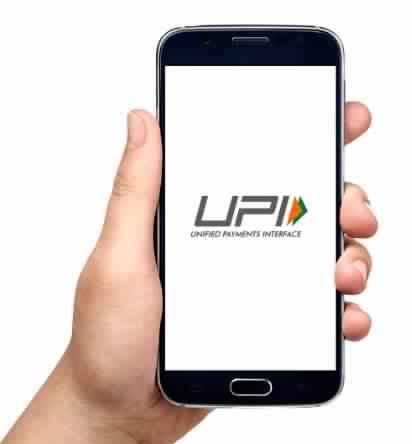 National Payments Corporation of India (NPCI) has launched UPI 2.0, an upgraded and renwed version of Unified Payments Interface (UPI) by adding four new features to make it attractive and safer for users. These new features will allow users to link their overdraft account to UPI, creation of one-time mandates and pre-authorisation of transactions for payment at later date and checking the invoice sent by merchant prior to making payment.
Unified Payments Interface (UPI)
UPI is payments system that allows multiple bank accounts belonging to any participating bank to be controlled via single mobile app. It was launched by NPCI in April 2016 to allows easy, quick and hassle free money transfer between any two parties. The UPI app merges a number of banking features, facilitating seamless and secure fund transfer and merchant payments at single platform. It also allows Peer to Peer collection request.
UPI is a payment system much like existing NEFT, RTGS, IMPS etc. but it is far more sophisticated and standardized across banks. Technically, UPI is standard set of APIs (Application programming interface). UPI allows us to pay directly from bank account to different merchants without putting details of card details, net banking, IFSC code, wallet password etc. Since, it is standardized across banks, transaction through is hassle free. The transactions which can be done using UPI include Merchant payments, remittances, bill payments and so on.
Four additional services in UPI 2.0 are
Overdraft facility: It will allow users to link their overdraft (OD) account to UPI. Earlier, only current accounts and savings accounts were able to linked with UPI. It will help UPI customers have instant transaction through an additional digital channel with access to OD account.
One Time Mandate: It allows users to schedule payments. It also allows pre-authorisation of transaction in which amount will be deducted on date for which has been scheduled. It can be used in cases where money is to be transferred later while commitment has been made now.
Invoice in The Inbox: It allows users to get invoices sent by merchants in their inbox, which will help them to view and verify credentials. With this, users can view and verify credentials of merchant even before making payment and ensure their authenticity.
Signed Intent and QR: This feature will allow users to check credentials of merchants via Quick Response (QR) code. It will enable to check whether merchant is UPI verified or not.
National Payments Corporation of India (NPCI)
NPCI is the umbrella organisation for all retail payments system in India. It is being promoted the Reserve Bank of India. It was founded in 2008 as a not-for-profit organisation registered under section 25 of the Companies Act, 2013. It has successfully played pioneering role in development of a domestic card payment network called RuPay, reducing the dependency on international card schemes.
Month: Current Affairs - August, 2018
Topics: Banking • Business • Economy • Financial technology • NPCI • Unified Payments Interface • UPI • UPI 2.0
Latest E-Books