Nisid Hajari wins 2016 Colby Award for Best Military Book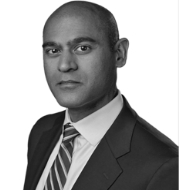 Indian Author and foreign affairs expert Nisid Hajari has won the prestigious 2016 William E. Colby Award for his book Midnight's Furies: The Deadly Legacy of India's Partition.
His book The Midnight's Furies is based on partition history of India and Pakistan in 1947 and the violence that surrounded it.
About Nisid Hajari
Nisid Hajari is famous Indian writer who is currently overseeing editorial page of Bloomberg News' Asia coverage for Bloomberg View.
Before joining Bloomberg, he had worked as a top editor at Newsweek International and Newsweek magazine in New York for 10 years. During this time the magazine had won around 50 awards for its issuers based on international coverage.
He also had helped to create TIME's first Asian edition in Hong Kong from 1997 to 2001. He had won 2 General Excellence Awards from the Society of Publishers in Asia.
He also had appeared as a commentator on foreign affairs for international news channels like BBC, CNN and National Public Radio. He is also a member of the Council on Foreign Relations.
About William E. Colby Award
William E. Colby Award is an annual award given by the William E. Colby Military Writers' Symposium Norwich University in 1999.
It is bestowed upon first-time authors in recognition of their work in fiction or non-fiction for understanding of intelligence operations, military history or international affairs.
It has been named after former Central Intelligence Agency (CIA) Director William Egan Colby.
The award carries US 5000 dollars in the form of author honorarium provided through a grant from the Chicago-based Tawani Foundation.
Topics: Awards • Current Affairs 2016 • History • Nisid Hajari • Persons in News
Latest E-Books