New List of Names for Tropical Cyclones in North Indian Ocean Released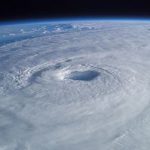 A new list of 169 names for tropical cyclones in the North Indian Ocean has been released by IMD.
Naming of Tropical Cyclones
The new list of 169 names were released using contributions from the IMD and the WMO/ESCAP panel on tropical cyclones (PTC). The panel has 13 member nations:  Bangladesh, India, Maldives, Myanmar, Oman, Pakistan, Sri Lanka, Thailand, Iran, Qatar, Saudi Arabia, United Arab Emirates and Yemen. The name list was created after the decision made in the 45th PTC Session in 2018. Till now, the cyclones were being named from a list created in 2004.
Criteria for Naming Cyclones
The proposed name should be neutral to politics, religious beliefs, cultures and gender.
It should not hurt the sentiments of any population group.
Should not be rude/ cruel.
Should be short with a maximum length of eight letters and must be easy to pronounce.
Should be provided along with its pronunciation and voice over.
The PTC can reject a name if it doesn't meet the criteria.
The finalised names may be reviewed with the approval of PTC in its annual session, in case of any reasonable objection.
The names should not be repeated in the region.
IMD
The IMD or Indian Meteorological Department is an agency under the Union Ministry of Earth Sciences, headquartered in New Delhi. It is concerned with weather forecasting, meteorological observation and seismology. It is one of WMO's (World Meteorological Organisation) regional specialised meteorological centre and a nodal agency.
Category: International Current Affairs • Science & Technology Current Affairs
Topics: India Meteorological Department (IMD) • Panel on Tropical Cyclones • Tropical cyclones
Latest E-Books