Neem extract may help treat Pancreatic Cancer: Study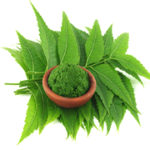 A new study has claimed that a natural extract derived from the neem tree can potentially be used to treat pancreatic cancer without harming normal, healthy cells.
The study was conducted by scientists from the Texas Tech University Health Sciences Center El Paso (TTUHSC El Paso). The findings were published in the journal Scientific Reports.
Key facts
Scientists have tested nimbolide, a compound found in neem leaves against pancreatic cancer in cell lines and mice.
The results have showed that this natural compound can stop pancreatic cancer's growth and metastasis without harming healthy, normal cells in vitro and in vivo experiments.
In the tests, it was also observed that nimbolide was able to reduce the migration and invasion capabilities of pancreatic cancer cells by 70 per cent.
It was also found that after Nimbolide was induced cancer cells, it reduced the size and number of pancreatic cancer cell colonies by 80 per cent.
Pancreatic cancer has the highest mortality rate among the all other forms of cancers. Around 94 per cent of patients suffering from it die within five years of diagnosis. The cancer grows quickly and there are currently no effective treatments available.
Medicinal values of Neem tree
Neem is commonly found in India and is regarded as a 'one tree pharmacy' in traditional Ayurveda as it has several insecticidal and medicinal uses.
Neem leaf has antifungal and antibacterial properties and is commonly used as bio-pesticide. Neem oil contains fatty acid and vitamin E
Most tradional Ayurvedic formulations use it for the treatment of skin disorders because of its detoxifying properties.
Month: Current Affairs - February, 2016
Topics: Ayurveda • Cancer • Current Affairs 2016 • Science and Technology
Latest E-Books