NBAGR registers nine new breeds of livestock and poultry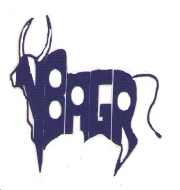 The National Bureau of Animal Genetic Resources (NBAGR) has identified and registered nine new breeds of indigenous farm (livestock and poultry) animals.
Decision in this regard was taken based on approval of the Breed registration Committee. These new indigenous breeds were registered based on scientifically produced evidence.
Key Facts
The new germplasm of indigenous farm animals registered as breeds includes 1 breed of cattle, 2 breeds each of goat and sheep, 3 breeds of pig, and 1 breed of chicken.
The 9 newly identified and registered breeds are Badri cow (Uttarakhand), Kodi Adu goat (Tamil Nadu), Teressa goat (Nicobar Island), Kendrapada sheep (Odisha), Chevaadu sheep (Tamil Nadu), Nicobari pig (NicobarIsland), Tenyi Vo pig (Nagaland), Doom pig (Assam) and Kaunayenchicken (Manipur).
With this, the total number of indigenous breeds of livestock in the country has reached to 160.
It include 40 cattle breeds, 13 buffalo breeds, 26 goat breeds, 42 sheep breeds, 6 horses and ponies breeds, 9 camel breeds, 6 pig breeds, 1 donkey breeds, and 17 chicken breeds.
What is purpose of identification and registration of indigenous breeds?
They are identified and registered as part of an exercise to conserve them, taking in view their area-specific suitability and disease resistance capabilities.
The process aims at creating a sense of ownership among local communities responsible for development of indigenous breeds.
It also helps in inventorisation, conservation, improvement and sustainable utilisation of animal genetic resources of the country.
About National Bureau of Animal Genetic Resources (NBAGR)
NBAGR is premier institute for identification, characterization, evaluation, conservation and utilization of livestock and poultry genetic resources of the country.
It is located in Karnal, Haryana. It was established by merging National Bureau of Animal Genetic Resources and National Institute of Animal Genetics in September 1995.
Month: Current Affairs - August, 2016
Topics: Odisha
Latest E-Books