National Press Day: November 16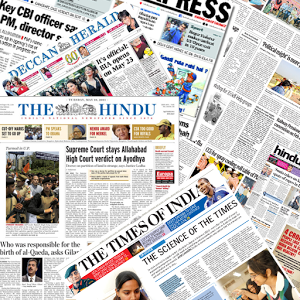 The National Press Day (NPD) is celebrated every year on November 16 as symbolic of free and responsible press in India. This was the day on which Press Council of India (PCI) started functioning as moral watchdog to ensure that not only did press maintain high standards expected from this powerful medium but also that it was not fettered by the influence or threats of any extraneous factors.
Press Council of India (PCI)
PCI is a statutory body with mandate to act as watchdog to oversee conduct of the print media. It derives its mandate from Press Council Act, 1978. It consist of Chairman (who has by convention, been a retired judge of Supreme Court) and 28 other members off whom 20 represent press, five are nominated from two Houses of Parliament and three represent cultural, literary and legal fields. It is statutory, quasi-judicial body acting as watchdog of press. It adjudicates complaints against and by press for violation of ethics and for violation of freedom of press respectively.
Month: Current Affairs - November, 2018
Topics: Days and Events • National Press Day • Press Council of India • Press Freedom
Latest E-Books