National Freight Index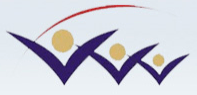 Logistics firm Rivigo has launched the National Freight Index (NFI) with an aim to bring transparency and boost efficiency in the market.
About the Index
NFI would serve as a barometer of the road freight market in India.
NFI is aimed at bringing transparency to the road freight market place and transforming the logistics sector.
The index would comprise of two kinds of data viz. actual freight rates condensed to Rs per tonne-km, and the change with respect to a base month.
The index and the exchange are based on Rivigo s machine learning and economics powered pricing algorithms based on data from historical transactions, current market dynamics, micro market insights and other factors to give a fair and precise representation of the state of the spot market in the country.
Topics: freight market • Logistics • National Freight Index • NFI • Rivigo
Latest E-Books