NASA launches Laser Communications Relay Demonstration (LCRD)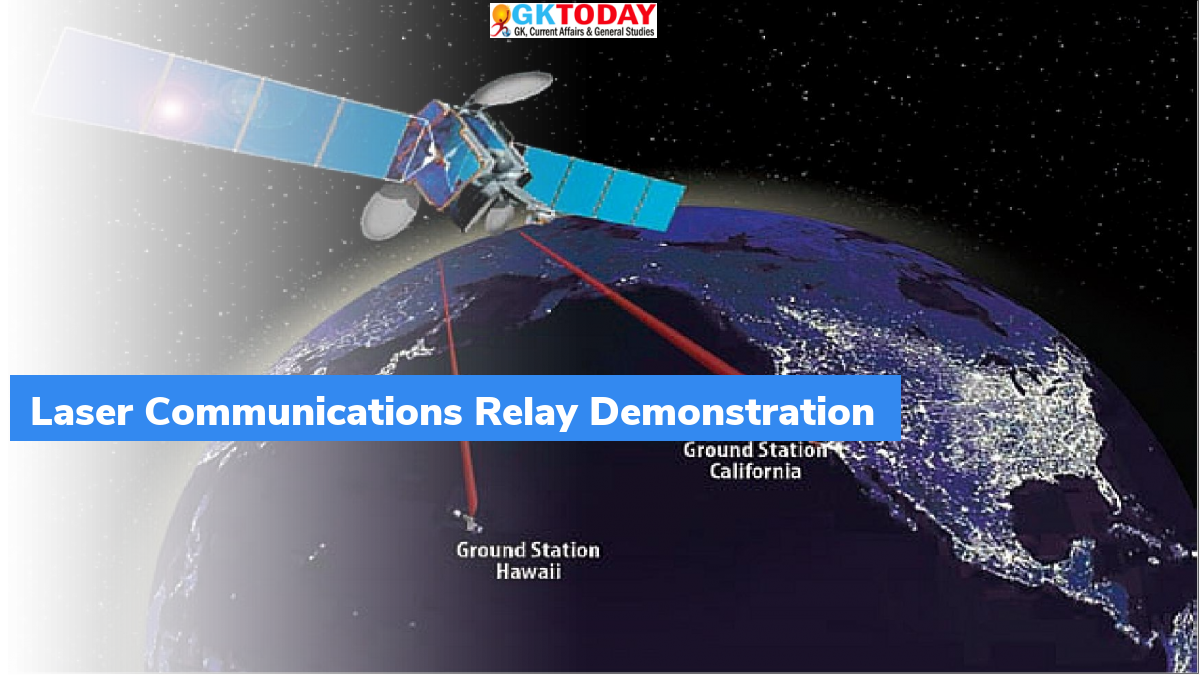 On December 7, 2021, NASA launched its new Laser Communications Relay Demonstration (LCRD) from Cape Canaveral Space Force Station in Florida.
Key Points
LCRD is the first-ever laser communications system of NASA.
It will help NASA in test optical communication in space.
Presently, most of the NASA spacecraft use radio frequency communications to send data.
But the Optical communications will help in increasing the bandwidth by 10 to 100 times as compared to radio frequency systems.
LCRD will also demonstrate all of the advantages of using laser systems.
With this capability, laser communications can be implemented on more missions in a bid to standardise way to send and receive data.
Features of LCRD
LCRD comprises of two optical terminals:
One of the terminals is used to receive data from a user spacecraft.
While, the other terminal is used to transmit data to ground stations.
LCRD also has modems, which will translate digital data into laser signals.
These signals will then be transmitted through encoded beams of light.
These capabilities of LCRD make it NASA's first two-way, end-to-end optical relay.
Advantage of Laser communication systems
Laser communications and radio waves make use of different wavelengths of light.
Laser system uses infrared light and is having a shorter wavelength as compared to radio waves. It will help in transmitting more data in a short time.
As per NASA's estimate, it would take around nine weeks to transmit a completed map of Mars back to Earth using the current radio frequency systems. While, with laser systems, it can be accelerated to around nine days.
LCRD will send data to Earth at 1.2 gigabits-per-second (Gbps), using infrared lasers. With this speed, one can download a movie in less than a minute.
Optical communications systems are having smaller size & weight. They require less power as compared to radio instruments.
What is hosting the LCRD?
LCRD payload is hosted onboard the Space Test Programme Satellite 6 (STPSat-6) of the US Department of Defense Space. It will be in a geosynchronous orbit, about 35,000 km above Earth.
Month: Current Affairs - December, 2021
Category: International Current Affairs • Science & Technology Current Affairs
Topics: Laser Communications Relay Demonstration (LCRD) technology • NASA • Space Test Program Satellite-6 (STPSat-6) • UPSC
Latest E-Books