Narendra Modi enters into Forbes List of Powerful People 2014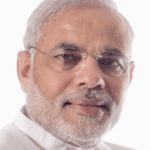 On 5th November 2014, Forbes magazine released the list of 'World's 72 Most Powerful People'. The list gives the annual ranking of the World's 72 Most Powerful People on the basis of their financial resources, scope and use of power and the number of people they impact.
Some key facts from this year's Forbes list of World's Most Powerful People
For the consecutive second year, Russian President Vladimir Putin has been named the world's most powerful person in the list.
US President Barack Obama took the second spot on Forbes' list for the second consecutive year.
Indian Prime Minister Narendra Modi is new comer in this list, ranked 15th.
Congress president Sonia Gandhi, who was the highest ranked Indian last year at 21, was omitted from the list this year.
Newcomers: This year there are 12 newcomers on the list, including Indian PM Narendra Modi and Egypt President Abdel el-Sisi.
Alibiba founder and China's richest person, Jack Ma also made a first appearance on the list, ranked 30th.
Terror group Islamic State's chief Abu Bakr al-Baghdadi is also new comer to the list, ranked 54th.
The list also included names Indian businessmen's. Reliance Industries chairman Mukesh Ambani at 36th, ArcelorMittal chairman and CEO Lakshmi Mittal at 57th and Microsoft's Indian-born CEO Satya Nadella at 64th.
Women who are in the list: For the first time, two women German Chancellor Angela Merkel and Head of US Federal Reserve System, Janet Yellen, reached the top 10.
This year there are nine women on the list, representing 12 per cent of the world's most powerful list.
The list features 17 heads, who run nations with a combined GDP of around 48 trillion US dollars.
10 most powerful people in the world
Rank
Name
Designation
1
Vladimir Putin
President of Russia
2
Barack Obama
President of US
3
Xi Jinping
President of China
4
Pope Francis
Pope of the Roman Catholic Church, Vatican City
5
Angela Merkel
Chancellor of Germany
6
Janet Yellen
Head of US Federal Reserve
7
Bill Gates
Chairman of Bill & Melinda Foundation
8
Mario Draghi
President of the European Central Bank
9
Sergey Brin
Larry Page
Google founders
10
David Cameron
Prime Minister of UK
Indian's in this list
15
Narendra Modi
Prime Minister of India
36
Mukesh Ambani
Chairman of  Reliance Industries
57
Lakshmi Mittal
Chairman and CEO ArcelorMittal
64
Satya Nadella
CEO Microsoft

About the Forbes list of World's Most Powerful People list
It was stated in 2009. The list has one slot for every 100 million people on Earth, it means in 2009 there were 67 slots on the list, in 2010 there were 68, in 2011 there were 70, and in 2012 there were 71 slots.
Slots are allocated based on the amount of human and financial resources as well as their influence on world events.
The list seeks to answer a straight yet complex question that- What is the true nature of power and can we really compare and rank heads of state with religious figures and outlaws?
Month: Current Affairs - November, 2014
Topics: Narendra Modi
Latest E-Books