Page-4 of
Current Affairs - October, 2009
October 9, 2009: Jamnalal Bajaj Awards 2009:The Jamnalal Bajaj awards which are given by Jamnalal Bajaj Foundation every year, were declared recently.Read Here October 2, 2009: Dhoni declared ICC ODI Cricketer of the YearMahendra Singh Dhoni has been named "One day International (ODI) Player of the Year" for the second time in a row. Click ..
Month: Current Affairs - October, 2009
Topics: Bindeshwar Pathak • Current Affairs 2009 • Indian people • K. K. Birla Foundation • Lachhu Maharaj • Manna Dey • Samman • Singers • States and union territories of India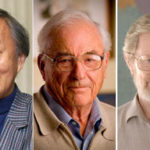 Charles Kao, Willard Boyle and George Smith, fathers of fibre optics and digital imaging, won the 2009 Nobel prize for physics . Charles K Kao: Born in Shanghai in Nov. 1933 Chinese pioneer in the use of fiber optics in telecommunications. Widely regarded as the "Father of Fiber Optic Communications". Shared 2009 Nobel Prize in ..
Month: Current Affairs - October, 2009
Topics: Bell Labs • Charge-coupled device • Engineering • Fiber-optic communication • George E. Smith • Image processing • Image sensors • Nobel laureates in Physics • Optical fiber • Science and technology in the United States • Technology • Willard Boyle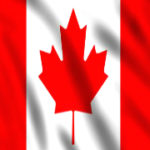 A new report by the United Nations Development Programme (UNDP) has praised Canada for its liberal and fair immigration policies. This report sounds Canada the 4th best place to Live. Canada has a population of 34 Million and it accepts more than 250,000 immigrants each year coming from 150 countries with China & India at ..
Month: Current Affairs - October, 2009
Topics: Americas • Canadians • Culture of Canada • Current Affairs 2009 • Demographics of North America • Demography • Ethnic groups in Canada • Immigration • Immigration to Canada • North American people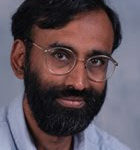 The winners of Nobel prize 2009 are Venkatraman Ramakrishnan , United States, Thomas A. Steitz United States, Ada E. Yonath Israel "for studies of the structure and function of the ribosome" Venkatraman Ramakrishnan Born 1952 in Chidambaram, Tamil Nadu He is a structural biologist at the Laboratory of Molecular Biology of the Medical Research Council ..
Month: Current Affairs - October, 2009
Topics: Ada • Ada Yonath • Current Affairs 2009 • Howard Hughes Medical Investigators • Laboratory of Molecular Biology • Learned societies • Nobel laureates • Ramakrishnan • Ribosome • Scientists • Steitz • Thomas A. Steitz • Venkatraman Ramakrishnan