Maximum insurance for bank deposits increased to ₹ 5 Lakh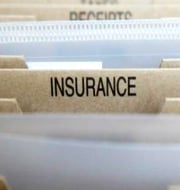 The Union Finance Minister hiked the maximum insurance provided for bank deposits to ₹ 5 Lakh, per depositor, in her recent Union Budget 20-21.
As per the existing guidelines of the Reserve Bank of India, deposits of the customers with all commercial banks and cooperative banks are insured under the Deposit Insurance and Credit Guarantee Corporation (DICGC). Each depositor is insured up to a maximum of ₹1 lakh on deposits in all types of accounts (current, savings, fixed) in a particular bank. This 1 lakh limit is now increased to 5 lakhs, per depositor.
Topics: Deposit insurance • Finance Ministry • Reserve Bank of India • union budget 2020-21
Latest E-Books