Mamallapuram Summit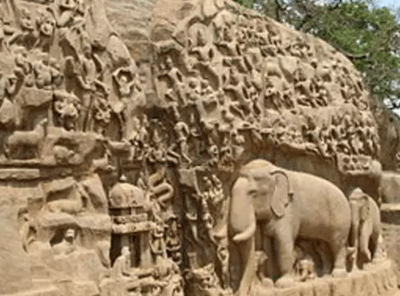 Second informal summit between India and china has started at Mamallapuram in Tamil Nadu. It is a two day summit sheduled for 11th and 12th October in which the leaders of the two nations will interact with each other for a total of six hours. On the first day of the summit the leaders will visit UNESCO world heritage sites of Mahabalipuram and on second day talks will be held. An informal summit does not has any agenda set to be discussed, hence the informal talks can be held to resolve the issues between two nations.
'Wuhan summit' and 'Wuhan spirit':
The first informal summit between two nations was held at Wuhan, China in April, 2018. A few days before the Wuhan summit, there was a military standoff at Doklam between two countries that continued for around 73 days. But even then the two leaders did not let that issue to affect the talks. From here the concept of Wuhan spirit rose up that the differences between the two nations should not result into disputes.
India and China after Wuhan summit:
After wuhan summit some incidents indicated improved relations like not vetoing India's move to blacklist Masood Azhar, allowing greater market access to Indian goods to lower down the trade deficit, cooperation of both nations to restore peace in Afghanistan and common stand of both countries on combating climate change. But terminating the special status of J&K has attracted a different stance of China. China raised this concern in United Nations in favour to its ally Pakistan. So at second informal summit the leaders are expected to move forward and consider bigger issues that need  to be resolved in the wake of Wuhan spirit.
Category: Summits and Conferences
Topics: IR • Sino India Relations
Latest E-Books