Maharashtra becomes first state to adopt Fly Ash Utilization Policy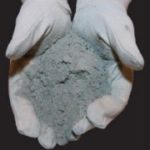 Maharashtra became the first state in the country to adopt the Fly Ash Utilization Policy. It was approved by state cabinet meeting chaired by Chief Minister Devendra Fadnavis.
The policy paves way for prosperity by generating wealth from waste and environment protection.
Key Facts
The policy seeks 100% use of fly ash generated from thermal power plants and biogas plants for construction activities.
Facilitates use of fly ash to make bricks, blocks, tiles, wall panels, cement and other construction materials.
The policy extends use of fly ash to 300 kms radius of power plant from earlier 100 kms radius of power plant.
It will help in environment protection and save soil excavation. It also will make available raw material for construction at low cost to help 'Housing for All' projects.
It will also help create new employment opportunities in the power plant sector and pave way for prosperity by generating Wealth from Waste.
What is fly ash?
Fly ash is a fine, glass powder by-product recovered from gases of burning coal in thermal power plants during production of electricity. They are micron sized earth elements primarily consisting silica, alumina and iron.
What are environmental concerns?
The Fly ash causes air pollution. It can also contaminate water and soil systems. The wet disposal of Fly ash results in leaching of toxic heavy metals in ground water system.
Recyclable Uses
Fly ash can be used as a replacement for some of the Portland cement contents of concrete. It can be used in the production of bricks for building construction. Central Government has made it mandatory for use of fly ash bricks in construction activities happening 500km around thermal power plants.
Month: Current Affairs - November, 2016
Topics: Envrionment • Fly ash • Government Policies • Maharashtra • States
Advertisement