Low-cost vaccine for swine fever developed by ICAR-IVRI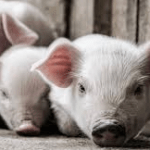 The Scientists at Indian Veterinary Research Institute (ICAR-IVRI), an institute of Indian Council of Agricultural Research, have recently developed a low-cost vaccine for the classical swine fever. Swine fever is a disease associated with high mortality and illness in pigs.
Until now, the swine fever vaccines have been imported for domestic usage and moreover the imported vaccines are to be administered once in every six months. But a single shot of the new indigenous vaccine would be sufficient for the animal's life time. This would be an affordable option for the farmers and also assist in pork production and export.
Topics: ICAR • Vaccine • Veterinary medicine
Latest E-Books