Lok Sabha passes Amendment Land bill along with 9 new amendments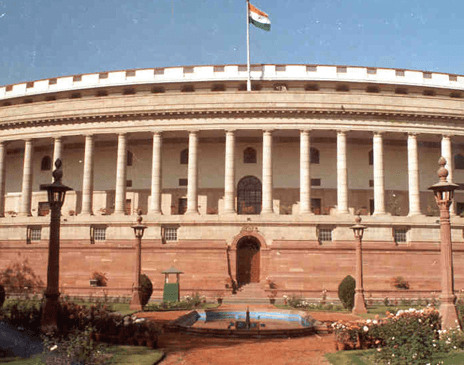 Lok Sabha has passed The Right to Fair Compensation and Transparency in Land Acquisition, Rehabilitation and Resettlement (Amendment) Bill, 2015. The bill was passed by voice vote along with incorporated 9 new amendments moved by Union government.
The amendment bill replaces the ordinance promulgated in this regard and seeks to amend the RFCTLARR Act, 2013.
Key provisions of Amendment Bill
The Bill creates five special categories of land use. They are 1. Rural infrastructure, 2. Affordable housing, 3. Defence, 4. Industrial corridors, 5. Infrastructure projects including Public Private Partnership (PPP) projects where the Union government owns the land.
Removes the Consent Clause (CC) of 80 per cent of land owners for private projects and that of 70 per cent of land owners for PPP projects in case of acquiring land for above five categories from parent Act.
Removes of Social Impact Assessment (SIA) clause for 5 categories from parent Act which is done to identify those affected and from the restrictions on the acquisition of irrigated multi-cropped land.
The provisions for compensation, rehabilitation, and resettlement under 13 central Acts are in consonance with the LARR Act.
9 new incorporated amendments are
Social infrastructure removed from an exempted category.
Land cannot be acquired industrial corridor above 1 km on both sides railway line or Highways.
Government must ensure that land acquired is bare minimum required for the project before issuing acquiring notification.
Survey must be conducted by appropriate government incase of wasteland including arid land and maintain a record.
Land acquired for private hospitals, educational institutions will be not considered for public purpose.
At least 1 member of affected family of a farm labourer will be compulsory employed.
Hearings will be carried out by Land Acquisition, Rehabilitation Authority in district where acquisition takes place.
Court can take cognizance of offence under CrPC.
Month: Current Affairs - March, 2015
Topics: Bills and Amendments • Lok Sabha
Latest E-Books