Linking voter rolls to Aadhar-Merits and Demerits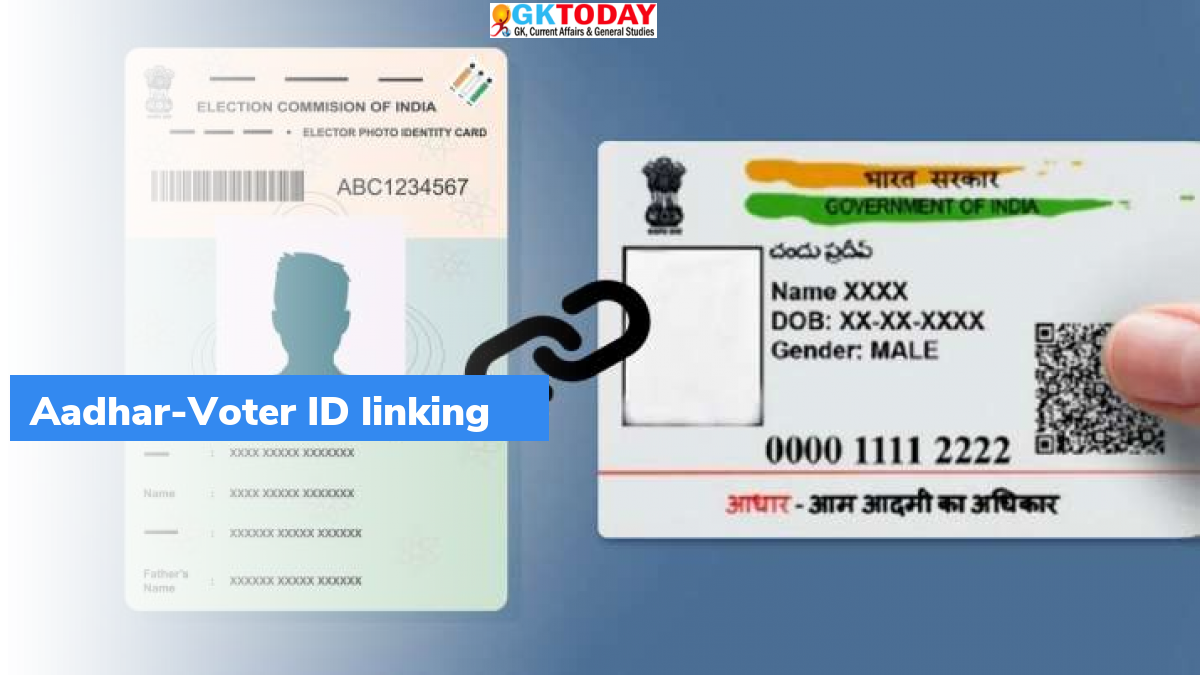 On December 21, 2021, Rajya Sabha passed The Election Laws (Amendment) Bill, 2021, by voice vote. The bill enables for linking electoral roll data with the Aadhaar ecosystem.
Background
A Parliamentary Standing Committee presented a report on demands of grants of Law Ministry, in Rajya Sabha on March 6, 2021. Committee had advocated for linking unique Aadhaar ID Card number with voter I-card, in order to streamline alterations in EPIC during change of ordinary residence by the electors.
In March 2015, Election Commission had also implemented a National Electoral Roll Purification & Authentication Programme, which sought to link Aadhaar to voter IDs, in order to delete duplicated names.
What are the merits of this bill?
According to government, linking Aadhaar with electoral rolls will curb the issue of multiple enrolments of same person at different places.
Once the Aadhaar is linked, electoral roll data system will issue alert on the existence of previous registration(s) whenever a person will apply for new registration.
This move will help in cleaning the electoral roll and facilitate elector registration in the location at which persons are 'ordinarily resident'.
Will linking Aadhaar with Voter IDs be mandatory?
According to Law Minister Kiren Rijiju, linking Aadhaar with the voter ID card is voluntary. It will not be compulsory or mandatory.
What are the demerits of the bill?
The linking of Aadhaar with voter IDs violates the fundamental right to privacy as provided by the Supreme Court of India in Puttaswamy case.
Linking Aadhaar and IDs might enable non-citizens to vote.
Though, linking will not lead to identification of voting choices, but there is a concern that it will lead to profiling.
Month: Current Affairs - December, 2021
Category: Legal & Constitution Current Affairs
Topics: Aadhar Card • Election Laws (Amendment) Bill 2021 • Linking voter rolls to Aadhar • Right to Privacy • Voter ID
Latest E-Books