ISRO starts landing tests for Chandrayaan-2 mission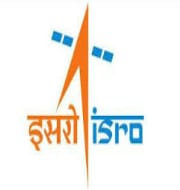 The Indian Space Research Organsiation (ISRO)  has started a series of ground and aerial tests linked to the critical Moon landing of Chandrayaan-2.
These tests were started as ISRO's new site at Challakere in Chitradurga district, 400 km from Bengaluru. This site has simulated craters.
ISRO Satellite Centre (ISAC) is the lead centre for the second Moon mission. It has artificially created close to ten craters to simulate the lunar terrain and test the Lander's sensors.
ISAC will conduct many tests including on avionics and electronics, testing the Lander's legs, followed by a combined full test.
About Chandrayaan-2 mission
Chandrayaan-2 mission is tentatively set for late 2017 or early 2018. The mission includes an Orbiter, a Lander and a Rover.
The Orbiter spacecraft will be launched from Sriharikota will travel to the Moon and release the Lander, which will in turn deploy a tiny Rover to roam the lunar surface.
The mission includes soft-landing on Moon and moving a rover on its surface. All three project components will be sending data and pictures to Earth.
Some facts about Chandrayaan-1 mission
Chandrayaan-1 was India's first lunar probe. It was launched by the ISRO in October 2008 and operated until August 2009.
The spacecraft was launched by PSLV-C11 from Satish Dhawan Space Centre at Sriharikota, Andhra Pradesh. It had completed 312 days in orbit. It made more than 3,400 orbits around the moon.
The vehicle was successfully inserted into lunar orbit on 8 November 2008. The probe had impacted near Shackleton Crater ejecting underground soil that could be analysed for the presence of water or ice.
It had sent more than 70,000 images of the lunar surface which provided breathtaking views of lunar mountains and craters, especially craters in the permanently shadowed areas of the Moon's polar region.
Month: Current Affairs - October, 2016
Topics: Chandrayaan-2 • ISRO • National • Science and Technology
Latest E-Books