Isro Completes Fourth Orbit-Raising Manoeuvre Of GSAT-7A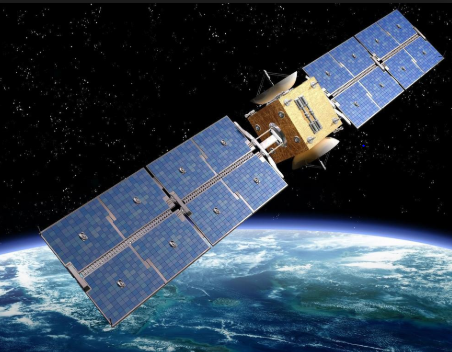 Indian Space Research Organisation (ISRO) has completed the fourth manoeuvre to position the GSAT-7A military communication satellite closer to its final position. The satellite is currently between 35,800 and 36,092 kilometres from earth and is very close to its final position in the geostationary orbit, which is located at an altitude of around 35,786 km from Earth.
Now the satellite will be moved in a final orbital manoeuver to its final position. ISRO uses propulsion system, or thrusters to perform manoeuvres. ISRO has already done four such manoeuvres on GSAT-7A so far.
GSAT 7A:
The features of the GSAT-7A are:
ISRO has built GSAT-7A for the Indian Air Force and was launched on a GSLV-Mk2.1 rocket (GSAT-F11) on 19 December from the Satish Dhawan Space Centre (SDSC) at Sriharikota.
The satellite will be placed in the sun-synchronous orbit, which is roughly 2000 kilometres higher than the geosynchronous transfer orbit, in which most satellites are released by launch vehicles to be moved and positioned in low-Earth orbit.
GSAT 7A is ISROs 35th communication satellite and it weighs 2.25 ton.
The satellite is designed to work in the Ku-band frequency and houses a powerful 'I-2K' bus, which functions as the satellite's communication hub or service module.
Benefits to Air Force:
GSAT-7A will allow cross-connectivity between different ground radar stations, airbases and Airborne early warning and control (AWACS) aircraft like the Beriev A-50 Phalcon. It will also boost the air force's network-dependent warfare capabilities, enhancing its abilities to operate globally.
In future, it is also expected that it would give a big push to drone operations in the Indian military by helping the Navy reduce its reliance on ground-based control stations and switch to satellite-controlled unmanned aerial vehicles (UAVs), that offer better range and endurance.
Month: Current Affairs - December, 2018
Category: Science & Technology Current Affairs
Topics: GSAT-7A • Indian Air Force • ISRO
Latest E-Books