Iran announces Partial Withdrawal from JCPOA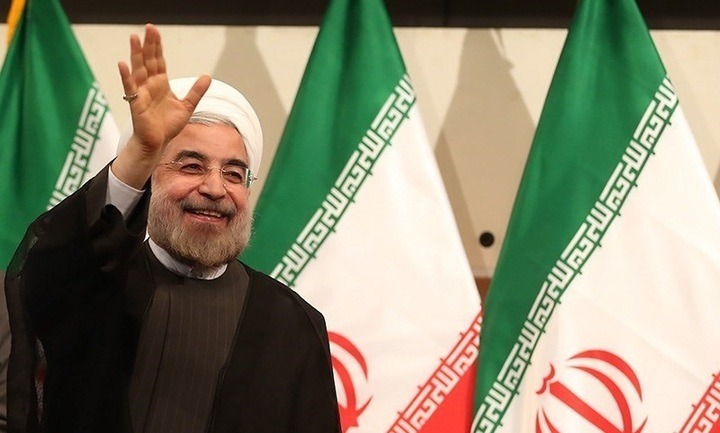 Iran announced it will pull out of some commitments under 2015 international nuclear agreement signed with world powers, called Joint Comprehensive Plan Of Action (JCPOA).
About Iran's Partial Withdrawal
In a move of partial withdrawal from JCPOA Iran will pull out of some commitments such as:
It will stop suppressing its stocks of enriched uranium and heavy water, as these are needed by certain types of reactor for nuclear fission to take place.
Reason: As per Iran, such action is required as European Union (EU) and other countries did not have power to resist US pressure. Also, such measures are necessary to secure Iran's rights and bring back balance after United States exited from agreement in 2018.
Iran's Supreme National Security Council gave 60 days to remaining countries of deal, to implement their commitments, mainly in fields of banking and oil. It referred to commitments made by Russia, China, France, Germany and Britain, to lift sanctions on Iran in return if it curbs its nuclear activities.
The decision comes after US dispatched an aircraft carrier strike group to Middle East.
As per Iran this path is not that of war, but is of diplomacy with a new language and a new logic.
Recent Developments
China resolutely opposes unilateral US sanctions against Iran and called on all parties to uphold Iranian nuclear pact.
Russia has also denounced US pressure and stands by Iran nuclear deal.
Britain in contradiction has not welcomed Iran's decision, as it could lead to new Western sanctions.
US Stand on Issue
In May 2018, US President Donald Trump announced that US will unilaterally pull out of from JCPOA, re-imposing US sanctions on Iran. His administration found the deal to be "defective to the core".
US also announced to cancel waivers to countries (including India) who continue to purchase oil from Iran.
Reasons given for Withdrawal:
JCPOA does not have binding restrictions on Iran's ballistic missile programme and it does nothing to prevent Iran from sponsoring terrorism in its region.
Most restrictions have a sunset-clause, which means that over the years JCPOA's provisions will become less strict and this will enable Iran to move towards nuclear-weapon capability.
About JCPOA
It is an international nuclear agreement signed in 2015, between Iran and the P5+1. The P5+1 includes five permanent UNSC's members (P5): China, Russia, France, United Kingdom (UK), and United States; and (+1) Germany.
Under it, Iran agreed to make certain changes to its nuclear programme which included stopping export of enriched uranium stock, in return for United Nations (UN), European Union (EU) and the US revoking their sanctions against it.
These Nuclear related sanctions on Iran were lifted by US from 1 January 2016.
Month: Current Affairs - May, 2019
Topics: China • Enriched uranium • France • Iran • JCPOA • Joint Comprehensive Plan of Action • Middle-East • Nuclear Agreement • P5+1 • President Donald Trump • Russia • United Kingdom (UK) • United Nation Security Council • United States • UNSC
Latest E-Books