International IP Index 2019: Key Facts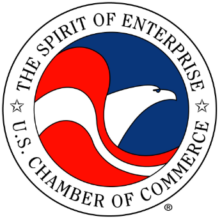 The U.S. Chamber Chamber of Commerce's Global Innovation Policy Center (GIPC) has released the International IP Index 2019. The Index aims to create a roadmap for countries that aspire to foster economic growth and global competitiveness through stronger IP. The Index benchmarks the IP framework in 50 global economies.
The index evaluates the IP infrastructure in each economy based on 45 unique indicators, which are critical to the growth of effective IP systems. The indicators encompass 8 categories of IP protection: patents, copyrights, trademarks, trade secrets, commercialization of IP assets, enforcement, systemic efficiency, and membership and ratification of international treaties.
International IP Index 2019
The important features of the International IP Index 2019 are:
The U.S., UK, and EU economies remain atop the global IP rankings, though the U.S.'s lead narrowed due to systemic challenges to the U.S patent system.
Japan and Singapore also appear among the Index's top ten.
India, for the first time, broke free of the bottom ten per cent of economies measured.
Majority of the economies benchmarked are building more effective foundations for IP policy.
The government introduced reforms in Argentina to streamline the patenting process, increase international cooperation on IP, and bolster transparency and stakeholder engagement has resulted in increasing of its overall score by 15% and its rankings from 46th in 2018 to 40th in 2019.



The report concludes that starting from a low global IP standard, progress has been slow and inconsistent. Yet there are obvious green shoots, seen most clearly in the adoption of broader measures to improve the systemic efficiency of IP rights administration and the ability of IP owners to leverage their rights to finance innovative and creative activities. Notwithstanding continued political threats to undermine IP rights for populist purposes, there is evidence that the world is becoming an IP believer, inspired by the possibility of a better tomorrow.
Month: Current Affairs - February, 2019
Topics: Argentina • EU • Global Innovation Policy Center • India • International IP Index • International IP Index 2019 • Japan • Singapore • U.S. • U.S. Chamber International IP Index • UK
Latest E-Books