International Conference on Brucellosis 2016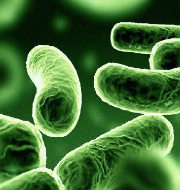 The Department of Biotechnology (DBT) in collaboration with Indian Council for Agriculture Research (ICAR) had organised the 69th meeting of the International Society on Brucellosis and International Conference on Brucellosis, 2016 in New Delhi.
Key facts
The conference is the result of Department of Biotechnology's network programme on Brucellosis launched in 2012 to address the disease and develop a new generation of vaccines and diagnostic kits.
The conference saw the participation of participants from 26 countries who exchanged ideas to help endemic countries in designing effective control strategies and eradication methods as per the laws governing the livestock production systems.
The event saw the launching of three new diagnostic kits.
A pilot programme 'Brucella Free Villages' was also announced at the event. It will be introduced in 50 villages spanning 10 states. This programme will be an important step towards disease eradication.
Brucellosis
Brucellosis is a infectious disease caused by bacteria belonging to the genus Brucella infecting various species of Brucella cows, buffalos, sheep, goats, deer, pigs, dogs and other animals as well as humans.
Brucellosis is endemic in India and causes economic losses of about Rs. 28000 Crores.
The disease can spread to humans through consumption of unpasteurized milk and other dairy products, and also by coming in contact with the contaminated animal secretions and tissues
In humans, symptoms caused are similar to the flu and may include fever, sweats, headache, back pain and physical weakness.
Quite often the disease is under reported and many medical professionals are not even aware of the problems caused by the disease.
Topics: Animal diseases • Bacteria • Biological weapons • Brucella • Brucella abortus • Brucellaceae • Brucellosis • Eradication of infectious diseases • Health • Rhizobiales • Vaccine • Zoonoses
Latest E-Books