India's first Nuclear Suppliers' Insurance Policy unveiled by INIP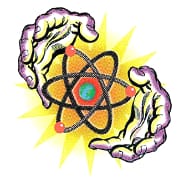 India's first Nuclear Suppliers' insurance policy for 'Right to Recourse' was unveiled by India Nuclear Insurance Pool (INIP).
The policy was unveiled by Atomic Energy Commission (AEC) chairman Sekhar Basu in Mumbai, Maharashtra.
INIP is the 27th global nuclear insurance pool which was launched by state run General Insurance Corporation of India (GIC Re), in association with non-life insurance companies.
New India Assurance Co (NIAC) and INIP will issue the policy and administer the claims on behalf of the pool.  Earlier NIAC had issued a policy for the operators of nuclear power plants under INIP by underwriting premium to the tune of Rs 100 crore.
What is India Nuclear Insurance Pool (INIP)?
Indian Nuclear Insurance Pool (INIP) of 1,500 crore rupees was launched as per the mandatory provision under the Civil Liability for Nuclear Damage Act (CLND), 2010.
The pool provides capacity for insurance coverage to operators and suppliers for any nuclear liability towards third party.
INIP also will offer policies on the nuclear operators liability insurance policy and a nuclear suppliers' special contingency (against right to recourse) insurance policy.
It will also address third-party liability insurance and later expand into property and other hot zone i.e. inside reactor areas risk. At present, it only covers cold zones (outside reactor areas).
It will also provide the risk transfer mechanism to the operators and suppliers to meet their obligations under the CLND Act, 2010.
Month: Current Affairs - August, 2016
Topics: India Nuclear Insurance Pool • Insurance sector • National • Nuclear energy
Latest E-Books