India's exports to China set to touch Record High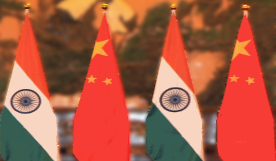 India's export to China is expected to reach an all-time high in the financial year 2018-19.
Increase in Exports
The increase in the exports to China is attributed to US-China trade spat creating new opportunities for exporters and Beijing removing some trade barriers in its effort to check the growing bilateral trade imbalance.
The growth of exports was driven by the following sectors which include marine products, organic chemicals, plastics, petroleum products, grapes and rice.
Bridging the Trade Deficit
Indian exports are expected to reach an all-time high in the current financial year. The exports between April and December stood at $12.7 billion which is closer to last year's exports of $13.33 billion.
India feels that more efforts are required for greater market penetration in China to bridge the trade deficit. India's trade deficit with China stood at $63 billion in 2017-18. This $63 billion trade deficit was more than a third of India's total trade deficit. The exports to China stood at $13.3 billion and imports from China stood at $76.38 billion in 2017-18.
Acknowledging the need to take steps to check the deficit, the following steps have been initiated to bridge the deficit:
China signed three export protocols with India on rice, fishmeal and tobacco to allow imports of the three items.
An announcement regarding Chinese import quotas for sugar and rice for 2019 is expected soon which would aid in planning their exports well in time.
India is also expecting to sign a protocol for export of Indian soyabean meals, cakes and pomegranates to China in the near future.
To make the most of the US-China trade dispute, the Department of Commerce had taken the initiative to identify and share with Indian exporters and other stakeholders, specific lines where the US will lose competitiveness in China and where India had an export potential.
Month: Current Affairs - February, 2019
Topics: China • Department of Commerce • exports • imports • India • Trade Deficit • US-China trade dispute
Latest E-Books