Indian Army finalises plan to modernise weapons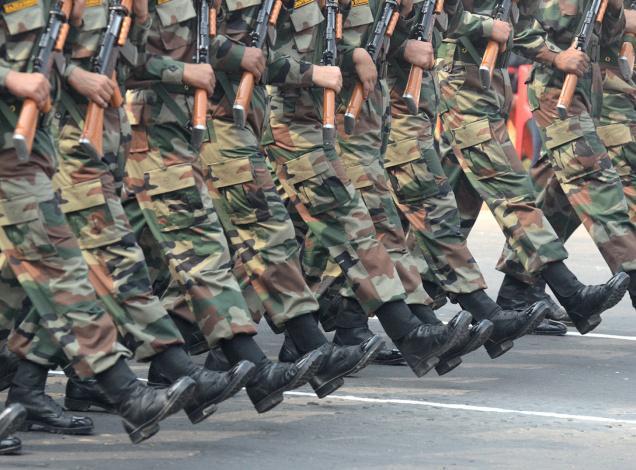 The Union Defence Ministry and Indian Army has finalised infantry modernisation plan to purchase large number of light machine guns (LMGs), assault rifles and battle carbines at cost of nearly Rs. 40,000 crore to replace its ageing and obsolete weapons.
It is one of biggest procurement plans of Indian Army under which around 7 lakh rifles, 44,000 LMGs and nearly 44,600 carbines will be acquired for infantry modernisation.
Key Facts
The Defence Acquisition Council (DAC), Defence Ministry's highest decision making body on procurement is expected to give the go-ahead for the much needed procurement soon.
In this regard, fresh RFI (request for information) to procure LMGs will be issued. The plan is to initially procure around 10,000 LMGs. The Army has also finalised the specifications for a new 7.62 mm assault rifle and General Service Quality Requirements (GSQR) also has been finalised.
Background
The Indian Army which is world's second largest standing army has been pressing for fast-tracking procurement of various weapons systems considering the evolving security threats. In the past, procurement of assault rifles has witnessed significant delays due to variety of reasons including Army's failure to finalise the specifications for it. The Army needs around 7 lakh 7.62×51 mm assault guns to replace its INSAS rifles. RFI is a process whose purpose is to collect information about capabilities of various vendors. The infantry modernisation plan is major initiative of Indian Army and it will significantly bolster the overall capability of the foot soldiers.
Lightweight rifle: It is developed from sub-machine gun and may be set to fire automatically or semi-automatically.
Light machine gun (LMG): It is a machine gun designed employed by individual soldier with or without assistant as an infantry support weapon. These guns are often used as squad automatic weapons.
Carbine: It is a long arm firearm but with shorter barrel than rifle or musket. Many of them are shortened versions of full-length rifles and shoot same ammunition, while others fire lower-powered ammunition, including types designed for pistols.
Related Posts
Month: Current Affairs - October, 2017
Category: Defence Current Affairs
Topics: Carbine • Defence • Indian Army • Infantry Modernisation Plan • Light machine guns • Lightweight rifle • National
Latest E-Books