India to attend SAARC Council of Ministers meeting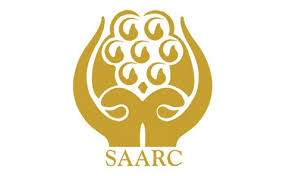 The SAARC Council of Ministers meeting is to be held on New York on 26th September 2019. Despite of the heightened tensions between India and Pakistan over Kashmir and its recently changed Constitutional status, the countries have agreed to participate in the meeting.
The meeting is being chaired by Nepal and that might bring in positive outcomes. The 2 countries have already sent their concurrent officials to attend the meeting.
SAARC is an annual summit and there were speculations it might not happen this year due to the escalating tensions between India and Pakistan.
Previous SAARC Summits and issues
The last and the 18th SAARC summit was held in Kathmandu. Pakistan was to host the next SAARC summit. However, India pulled out of it following the Uri attack that killed 19 people. India said, it is ready to attend future SAARC summits if Pakistan took steps to tackle terror attack.
India – Pakistan disputes is the major cause for the ineffectiveness of SAARC. India being the major contributor with its unbeatable economic, military and international influence the disparity will bring reluctance from smaller states to work with India.
India, hence plans to strengthen BBIN initiatives to boost the trade and earn the strategic partnership with its neighbors. In 2018, Pakistan objected the Motor Vehicle Agreement proposed by India at the 18th SAARC summit. India hence pursued the motor vehicle agreement through BBIN.
Uri attack
On 18th September, 2016, 4 heavily armed terrorists attacked Indian army brigade headquarters in Uri. Terrorist group Jaish – e – Mohammed was involved in planning and execution of the attack. 17 army personnel were killed and 30 soldiers were injured.
SAARC
SAARC is South Asian Association for Regional Cooperation. The member nations of the grouping are Afghanistan, Bangladesh, Bhutan, India, Maldives, Nepal, Sri Lanka and Pakistan. SAARC comprises of 21% of world population and 3.8% of world economy. SAARC was founded in Dhaka. There is no anthem for SAARC as that of other groupings (Eg: ASEAN)
As soon as SAARC was formed, SAFTA – South Asian Free Trade Agreement was the first major and fruitful step. It was signed in 2004. The agreement increased the exports substantially from 206 billion USD in 2009 to 602 billion USD in 2010.
The primary objective of the organization is to promote welfare of the people of South Asia accelerating their social and economic growth.
Month: Current Affairs - September, 2019
Topics: PM Modi US visit • SAARC • UN General Assembly • Uri Attack
Latest E-Books