India Signs 'Christchurch Call to Action' Initiative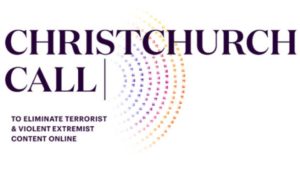 India has recently joined a major global initiative called 'Christchurch call to action' to combat extremism and terrorism online and make internet a safe and secure place. It was signed by a group of governments and major tech companies at a summit in Paris.
Background: New Zealand's Prime Minister Jacinda Ardern and French President Emmanuel Macron recently launched an ambitious new initiative called "Christchurch Call", which is aimed at curbing extremism online. The initiative was pushed by Ms Ardern in backdrop of extremist attacks on two mosques in New Zealand city on 15 March 2019, in which a white supremacist gunned down 51 people and broadcasted live footage on Facebook. This gave rise to growing realisation that current abuse of social media by extremists must be countered.
Participants: A total of 18 countries including European Union (EU) supported the initiative along representatives of online giants like Facebook, Google, YouTube, Microsoft, Amazon and Twitter.
Objective: To curb online extremism by stopping abuse of Internet by extremists. It also calls for an open, free and secure internet to foster economic growth, enhance social inclusiveness and promote connectivity.
Argument: The dissemination of such extremist content online has adverse impacts on the human rights of victims, on collective security of individuals involved as well as people all over the world.
About Christchurch Call Agreement
It is a non-binding set of agreements to combat spread of hate and violent content online. It was signed by a group of governments and major tech companies at a summit in Paris
Unique: It is believed to be first document of its type like one which is signed by both major governments and private companies.
Mandate:
All signatories pledge to eliminate violent, terrorist and extremist content on social media as well as other online platforms. But pledge does not contain any regulatory or enforcement measures, and it would be completely up to each individual country and company to decide on how it would honour its voluntary commitments.
The pledge also does not include the definition of 'violent extremist content', and it is up to individual companies to decide on what constituted objectionable material.
It asks member nations to adopt and enforce laws which ban objectionable material, and set guidelines on how each countries traditional media can report acts of terrorism without amplifying them.
It asks tech companies to comply with their terms of service, and re-evaluate their algorithms which direct online users towards extremist content and at the same time commit to redirecting people looking for extremist material online.
NOTE:
The United States declined to join the Christchurch call to action initiative. Following are the signatories Nations:
Month: Current Affairs - May, 2019
Topics: Amazon • Christchurch Call to Action • Combat Extremism • Emmanuel Macron • European Union • Facebook • French President • Google • Jacinda Ardern • Microsoft • New Zealand's Prime Minister • Online Content • Paris Summit • Twitter • United States • YouTube
Latest E-Books