India ratifies Trade Facilitation Agreement of WTO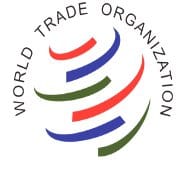 India has formally ratified the WTO's (World Trade Organisation) Trade Facilitation Agreement, which aims at easing customs procedures to boost commerce.
In this regard, India's WTO ambassador Anjali Prasad handed over the instrument of acceptance to WTO Director-General Roberto Azevêdo. India is the 76th WTO member to ratify the TFA.
What is Trade Facilitation Agreement (TFA)?
The TFA is the WTO's first-ever multilateral accord that aims to simplify customs regulations for the cross-border movement of goods.
It was outcome of WTO's 9th Bali (Indonesia) ministerial package of 2013. The agreement includes provisions for
Lowering import tariffs and agricultural subsidies: It will make it easier for developing countries to trade with the developed world in global markets.
Abolish hard import quotas: Developed countries would abolish hard import quotas on agricultural products from the developing world and instead would only be allowed to charge tariffs on amount of agricultural imports exceeding specific limits.
Reduction in red tape at international borders: It aims to reduce red-tapism to facilitate trade by reforming customs bureaucracies and formalities.
Comment
The ratification will supplement India's ongoing reforms to bring in simplification and enhanced transparency in cross border trade in goods.
It will further help India to boost economic growth by reducing trade costs and supporting its integration into the global economy.
The implementation of the TFA has the potential to create US 1 trillion dollars' worth of global economic activity which may add 21 million new jobs and lower the cost of doing international trade by 10 to 15 per cent.
Month: Current Affairs - April, 2016
Topics: Business • Economy • Trade • Trade Facilitation Agreement • UPSC • WTO
Latest E-Books