India ratifies Convention on Supplementary Compensation for Nuclear Damage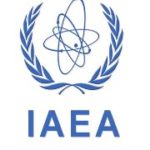 India has ratified Convention on Supplementary Compensation for Nuclear Damage (CSC), 1997 which sets parameters on a nuclear operator's financial liability.
In this regard, India has submitted the Instrument of Ratification of the CSC to the International Atomic Energy Agency (IAEA) and shall come into force after 90 days i.e May 2016.
Benefits
Facilitate and boost India's nuclear commerce with international partners.
Contribute to strengthen an international convention and global nuclear liability regime.
About Convention on Supplementary Compensation for Nuclear Damage (CSC)
Seeks to establish a uniform global legal regime for compensation to victims in the unlikely event of a nuclear accident.
It was adopted on 12 September 1997. It can enter into force after ratification by at least 5 countries having minimum of 400,000 units of installed nuclear capacity.
It has been framed in consistent with the principles of Vienna Convention on Civil Liability for Nuclear Damage (1963) and the Paris Convention on Third Party Liability in the Field of Nuclear Energy (1960).
It provides a uniform framework for channelling liability and providing speedy compensation after the nuclear accident.
Seeks to encourage regional and global co-operation to promote a higher level of nuclear safety in accordance with the principles of international partnership and solidarity.
All states are free to participate in it regardless of their presence of nuclear installations on their territories or involvement in existing nuclear liability conventions.
India had signed it in 2010 for delivering its commitments for stemming the landmark 2005 nuclear agreement with the United States.
Month: Current Affairs - February, 2016
Topics: Current Affairs 2016 • IAEA • Nuclear Disaster • Nuclear safety
Latest E-Books