India ranks 109th in mobile internet speed: Ookla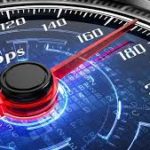 India ranked 109th out of 122 countries in the mobile internet speed and 76th out of 133 countries in broadband space in the November 2017 Speedtest Global Index (SGI).
The index was released by popular internet speed testing service provider Ookla. It ranked average internet speeds in different countries on mobile and home broadband to understand a real state of the networks that internet users are relying on. The mobile network and broadband speeds are calculated based on every speed test done by user on Ookla app in every country.
Key Highlights of November 2017 SGI
Mobile internet speed
Top 5 fastest mobile network countries: Norway (average speed of 62.66Mbps), Netherlands (53.01Mbps), Iceland (52.78Mbps), Singapore (51.50Mbps) and Malta (50.46Mbps).
India's neighbours: China is ranked 31st (31.22Mbps), Pakistan ranked 89th (13.08Mbps), Myanmar ranked 94th (11.72Mbps), Nepal ranked 99th (10.97Mbps) and Sri Lanka ranked 107th (9.32Mbps).
India related Facts: Average speed of mobile data networks in India is 8.80Mbps, marginally down from 8.83Mbps in October 2017 when it was ranked 108th. But it is significantly higher than 7.65Mbps average speed in January 2017.
Home broadband speed
Top 5 fastest Home broadband Countries: Singapore (153.85Mbps), Iceland (147.51Mbps), Hong Kong (133.94Mbps), South Korea (127.45Mbps) and Romania (104.46Mbps).
India's neighbours: China ranked 23rd (61.24Mbps), Sri Lanka ranked 71st (19.26Mbps) well before India. However, Bangladesh ranked 85th (16.14Mbps), Nepal ranked 92nd (14.05Mbps) and Pakistan ranked 126th (6.13Mbps) after India.
Month: Current Affairs - December, 2017
Topics: Business • Economy • Internet Speed • Ookla • Science and Technology • Speedtest Global Index • Telecom sector
Advertisement