India mulls new group of 8-10 countries in WTO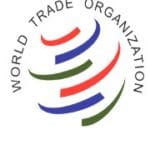 India is considering bringing together group of 8-10 member countries of World Trade Organisation (WTO) to prepare agenda for creation of conducive atmosphere to ensure smooth functioning of the global trade body.
Key Facts
It would be an informal group within WTO, which may also include nations like Brazil, China, South Africa, China, Indonesia and Columbia. The main idea behind this group is to create proper structured agenda which will be acceptable to all countries to reduce tension. Its main objective is to create conducive atmosphere so that global trading system works well. From India, Union Commerce Ministry will be discussing issue internally and work on structure of the group.
Significance
The initiative assumes significance as trade tensions have escalated after United States had imposed high customs duties on certain steel and aluminium products. Other WTO members too have retaliated, which is leading to trade war-like situation. In trade wars, countries try to restrict imports by resorting to tariff and non-tax related barriers. Increase in customs duties on product makes that item less competitive in importing nation.
Background
The talks at WTO's 11th Ministerial Conference held in Argentina in December 2017 had collapsed after US went back on its commitment to find permanent solution to public food stockholding issue, a key matter for India. Following collapse of WTO ministerial talks in Argentina in December 2017, India had organised mini-ministerial meeting of about 45 WTO members in March 2018 to revitalise multi-lateral trade body. The objective of meeting was to initiate free and frank discussion on various key issues and challenges facing Geneva-based WTO.
World Trade Organisation (WTO)
WTO is an inter-governmental organization for governments to negotiate global trade agreements and progressively liberalizing trade. It operates system of trade rules that apply to all its members. It is also a place for Member governments to settle their trade disputes. Its headquarters are located in Geneva, Switzerland. It was established on 1 January 1995 and its official languages are English, French and Spanish.
Month: Current Affairs - June, 2018
Topics: Business • Economy • India • Informal Group • National • World Trade • World Trade Organisation
Advertisement