India launches E-Visa facility for 43 countries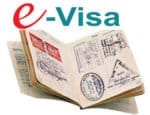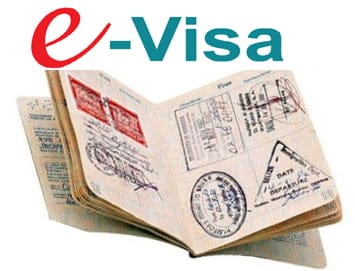 India has launched the tourist visa on arrival facility (VoA) enabled by electronic travel authorization i.e. E-Visa facility. It was launched by Home Ministry and Tourism Ministry.
This system will be applicable for 43 countries and will make travel seamless and hassle-free for foreign tourist in India.
The addition of 43 countries is the first phase of this facility and more countries will be added soon.
Key Facts
In order to get e-visa facility, foreign tourists will have to apply online at the Web site by uploading their photo and passport and pay a fee online.
Within 72 hours, the applicant will receive an Electronic Travel Authorization, ETA by an e-mail.
It will be 30-day permit which will include sightseeing, visiting friends and family, recreation, short duration medical treatment, and casual business visit.
This facility will be available to tourist twice a year.
Through this facility, foreign tourists will be allowed to enter and depart from nine airports. They are Delhi, Mumbai, Chennai, Kolkata, Bengaluru, Hyderabad, Kochi, Thiruvananthapuram and Goa.
In the first phase e-visa facility will be provided to countries like Russia, Ukraine, Brazil, UAE, Jordan, Kenya, Fiji, Finland, Australia, South Korea, Singapore, Mauritius, Mexico, Norway, Oman and Philippines, US, Germany and Israel.
But Government has barred a few countries from e-Visa Facility like Pakistan, Sudan, Afghanistan, Iran, Iraq, Nigeria, Sri Lanka and Somalia.
Thus, government has changed the current procedure of Visa approval from manual system to IT based system which will benefit of tourists and will bring the revolution in the tourism sector and boost the economy.
Month: Current Affairs - November, 2014
Latest E-Books