India in WTO Fisheries Negotiation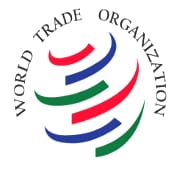 India recently submitted its proposal at the on-going negotiations at the World Trade Organization (WTO) on preventing harmful fisheries subsidies. The negotiations are being done as according to WTO the harmful fisheries subsidies are estimated to be at 14 billion USD to 20.5 billion USD.
What are the proposals placed by India?
Under its proposal to the WTO, India has suggested that the role of the dispute settlement panel in fisheries management of coastal areas should be limited. India has also suggested that a member should be allowed to retain its sovereignty in the matter. According to India the WTO needs to prevail by the determinants of Regional Fisheries Management Organizations.
Regional Fisheries Management Organizations
These are the international organizations that are formed by the countries with common interests in the fisheries sector. These organizations are open to the coastal states, countries in the region or countries having interests in fisheries. They have power to manage fishing effort limits. Also, the obligations are binding on the members of the organizations.
Earlier Proposals of India
India had earlier proposed to exempt countries from subsidy reduction commitments based on their national income. Though, developed countries raised criticisms to the proposal, it was accepted by the chair of the negotiating committee.
Background
The World Trade Organisation launched the negotiations on "fisheries subsidies" in the year 2001 during the Ministerial Conference at Doha.
The negotiation was launched with an objective to improve and clarify the extant WTO guidelines on subsidies given in fisheries.
The scope of Fisheries Negotiation was further widened during the Hong Kong Ministerial Conference in 2005, wherein some forms of fishing subsidies that leads to over fishing were prohibited.
At the Ministerial Conference held at Buenos Aires in 2017, a Sustainable Development Goal with respect to Fisheries was adopted.
The Sustainable Development Goal 14.6 states that by 2020, certain forms of fisheries subsidies which contribute to overcapacity and overfishing should be eliminated.
Month: Current Affairs - December, 2020
Category: Economy & Banking Current Affairs • International Current Affairs
Topics: Fisheries • fisheries sector • India-WTO • Sustainable Development Goal • World Trade Organisation (WTO) • WTO
Latest E-Books