India to host WTO Ministerial Meeting of Developing Countries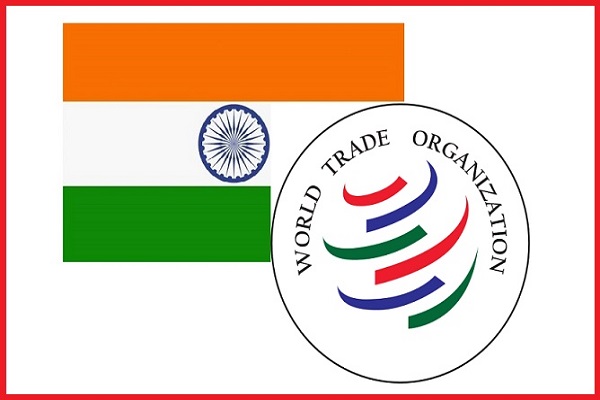 India will be hosting a World Trade Organisation (WTO) Ministerial meeting of developing countries in New Delhi on 13-14 May 2019. The aim is to discuss various challenges being faced by multilateral rules-based-trading system.
Key Highlights of Meeting
Six Least Developed Countries (LDC), namely Benin, Bangladesh, Central African Republic (CAR), Chad, Uganda, Malawi.
Sixteen developing countries, namely Turkey, Indonesia, Malaysia, South Africa, Argentina, Brazil, Egypt, Guyana, Jamaica, Kazakhstan, Guatemala, Nigeria, Oman, China, Saudi Arabia, Barbados.
Director-General (DG) of World Trade Organization (WTO), Roberto Azevêdo.
The two-day meeting will be an interaction between participants in order to provide an opportunity to Ministers to discuss various issues and the way forward.
Purpose: The meeting is an effort to bring developing countries and Least Developed Countries (LDCs) together on one platform and to share common concerns on various issues affecting WTO and also working together in addressing these issues.
Significance: The meeting is being held at a time when multilateral rules-based-trading system is facing serious challenges. In recent times, there has been an increase in unilateral measures and counter measures by member nations, further leading to deadlock in key areas of negotiations and stand-off in Appellate Body. This is threatening the very existence of Dispute Settlement Mechanism of WTO and impacting WTOs position as an effective multilateral organisation. This current scenario has given rise to demands from various quarters to reform the WTO.
Importance: Meeting will provide an opportunity to LDCs and developing countries to build consensus on how to move forward on WTO reforms, at the same time preserving fundamentals of multilateral trading system (MTS) enshrined in WTO.
The key discussions will also be about at getting a direction on how to constructively engage on various issues (both institutional and negotiating) in WTO, in the upcoming WTO's Twelfth Ministerial Conference which will be held in Kazakhstan in June 2020.
About Least developed countries (LDCs)
They are low-income countries facing severe structural limitation to sustainable development. LDCs have low levels of human assets and are also, extremely vulnerable to economic and environmental shocks.
Currently there are 47 countries designated as LDCs by United Nations (UN). The LDC status is reviewed every three years by Committee for Development (CDP).
CDP uses three criteria to identify LDCs –
Gross National Income (GNI) per capita
Human Assets Index (HAI)
Economic Vulnerability Index (EVI)
Month: Current Affairs - May, 2019
Topics: Committee for Development • Director-General WTO • Economic Vulnerability Index • Gross national income • Human Assets Index • India-WTO • Inida • Kazakhstan • LDC • Multilateral Trading System • New Delhi • Roberto Azevedo • UN • World Trade Organization (WTO) • WTO • WTO Disputes • WTO Ministerial Meeting • WTO's Twelfth Ministerial Conference
Latest E-Books